 Simmons University MSN Degrees | Online
Prepare to make a lasting, positive impact on patients across their lifespan with Simmons University's online Master of Science in Nursing (MSN) programs — designed for licensed registered nurses (RNs).
Become a Family Nurse Practitioner (FNP) — Our online MSN – FNP program will help you broaden your scope of practice and provide advanced, holistic, patient-centered care. Bachelor's degree required.
Become a Psychiatric-Mental Health Nurse Practitioner (PMHNP) — Our online MSN – PMHNP program will prepare you to help fill the national mental health provider gap with confidence and compassion.1 BSN required.
Prepare for Licensure — Graduate ready and eligible to sit for the national board certifying exam for FNPs or PMHNPs. MSN – FNP program graduates achieved a 97.8% ANCC pass rate in 2020.2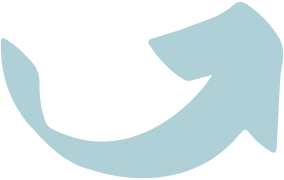 Prepare to Meet the Rising Need for NPs
100+
Simmons has been educating nurse leaders for more than 100 years.
2013
Nursing@Simmons has been offering high-quality online nursing programs since 2013.
Preparing Nurses to Transform Health Care
One of the country's first university-based nursing programs, Simmons School of Nursing was founded in 1902 to help students turn their passion for helping and healing into their life's work.
As an online FNP or PMHNP student, you will benefit from a dynamic blend of live, online courses with expert faculty; interactive, self-paced coursework; and hands-on clinical experiences close to home. Through our innovative program curricula — created by nurses for nurses — you will:
Join us in Boston for an in-person immersion.
Partner closely with our clinical placement team.
Earn your MSN in as few as 24 months.
Within the Simmons community, you will form lasting bonds with peers, mentors, and an alumni network full of health care change-makers — all working together to raise the standard of patient care.
Simmons' BSN, MSN, and DNP programs are accredited by the Commission on Collegiate Nursing Education (CCNE).5 As per CCNE guidance, Simmons plans to submit a substantive change report for the MSN – PMHNP program track within the prescribed window of no more than 90 days before and no later than 90 days after the start of classes.
Prepare to make a meaningful difference in patients' lives with Simmons.
1Shortage Areas (2022). HRSA. Retrieved April 25, 2022, from https://data.hrsa.gov/topics/health-workforce/shortage-areasarrow_upwardReturn to footnote reference
2The Simmons online MSN – FNP graduate ANCC pass rate statistic includes both on-campus and online students who took the ANCC exam in 2020.arrow_upwardReturn to footnote reference
3This data is self-reported by Nursing@Simmons based on the number of scholarships awarded for the 2020-2021 academic year.arrow_upwardReturn to footnote reference
4Nurse Anesthetists, Nurse Midwives, and Nurse Practitioners: Job Outlook (2020). Bureau of Labor Statistics. Retrieved May 2, 2022 from https://www.bls.gov/ooh/healthcare/nurse-anesthetists-nurse-midwives-and-nurse-practitioners.htm#tab-6arrow_upwardReturn to footnote reference
5The Commission on Collegiate Nursing Education is an autonomous accrediting agency that ensures the quality and integrity of nursing programs: https://www.aacnnursing.org/CCNEarrow_upwardReturn to footnote reference