Welcome to Simmons University
Explore Our Online Programs
Founded in 1899. Online Since 2013.
For more than a hundred years, Simmons has broken down barriers to offer students a transformative learning experience that links passion with lifelong purpose. Our journey began in 1899 as a small liberal arts college with the revolutionary mission to prepare women to earn independent livelihoods and lead meaningful lives.
Today, students across the country can access a Simmons education with online bachelor's, master's, and doctorate programs. Whether on campus or online, Simmons programs are built for collaboration and intellectual exploration, and our graduates are empowered to lead positive change in their lives and careers.
Simmons' rich history as a small college focused on educational access and inclusion remains present in every online program. Online students are valued members of our tight-knit community of lifelong learners. Through years of evaluation and research, we've mastered the delivery of high-quality online education that brings people together — and moves them forward.
Founded as a women's college, Simmons University is now opening doors for even more women of diverse backgrounds by offering online undergraduate programs.
Our graduate programs are co-educational, empowering students to lead in their fields with advanced academic and professional expertise.
Our co-educational doctorate programs are research driven, preparing students to assert their expertise and reach the highest level of practice in their fields.
Get Started With Simmons
Receive more information about the online program of your choice and get in touch with our admission team.
Find Your Program
Bachelor's Degrees
Simmons has long been a trailblazer in education and is now redefining the undergraduate online experience. Our diverse selection of online bachelor's programs allows students to complete their college education within our motivated community. We welcome women of various educational, professional, and personal backgrounds to grow as empowered leaders with us.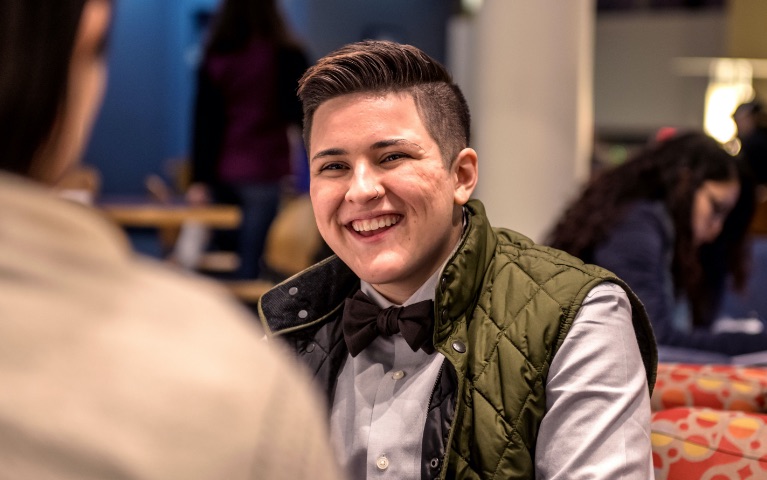 Behavior Analysis
Simmons' programs in behavior analysis are designed to prepare the next generation of practitioners in the field of applied behavior analysis. Since the rise of behavior analytic professions and the launch of the Behavior Analyst Certification Board® (BACB®) more than 20 years ago, Simmons has been a leader in the field through its dedication to innovative coursework and research.
Scholarships are available for upcoming cohorts.
Library and Information Science
Simmons' library and information science programs prepare students for rewarding careers related to collecting, classifying, storing, retrieving, and disseminating recorded knowledge. Our graduates go on to a variety of successful careers as web developers, digital librarians, digital asset archivists, school media specialists, and more.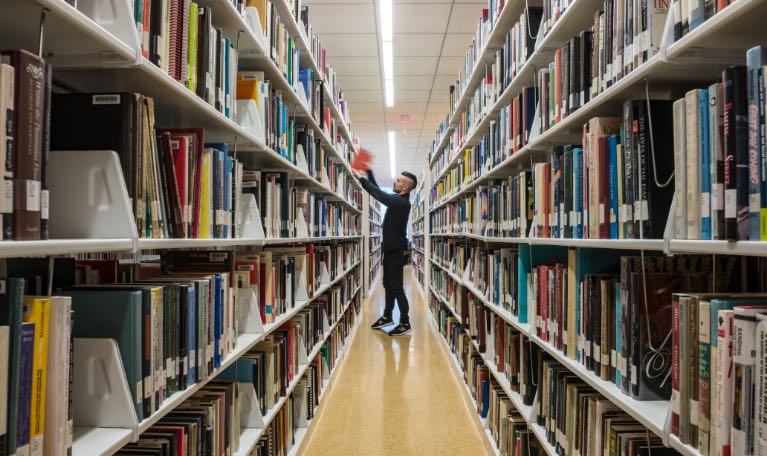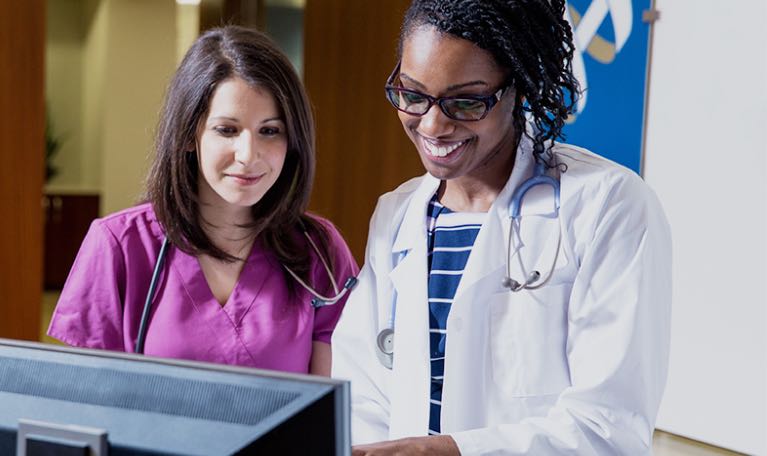 Nursing
Simmons' nursing programs prepare students to make a meaningful difference in health care. For over a century, the Simmons School of Nursing has educated skillful and compassionate nurses, and our online programs continue this legacy by providing students across the country with carefully designed acute care curricula, exceptional clinical experiences, and advanced research opportunities.
Scholarships are available for upcoming cohorts.
Nutrition
Simmons' nutrition programs prepare students with an advanced understanding of nutrition, fitness, and wellness. Students learn to effectively evaluate and improve health behaviors on a global and community level.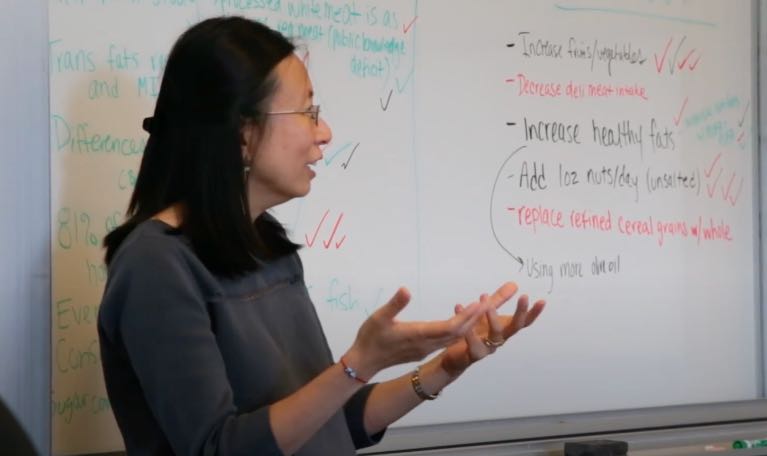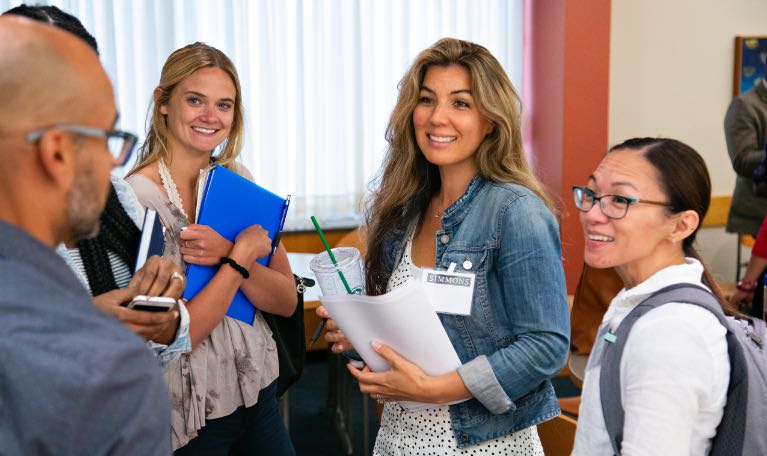 Public Health
Simmons' programs in public health train practitioners to advance population health and health equity through innovative education, collaboration, applied research and practice, community organizing and engagement, and health advocacy for systems change. Students are empowered to advance a vision in which all individuals and communities are assured a fair opportunity to achieve health and well-being.
Scholarships are available for upcoming cohorts.
Social Work
Simmons' social work programs educate students who share a passion for scholarship, a dedication to community, a vision for change, and a commitment to social justice and human rights. The first school of clinical social work in the nation, Simmons School of Social Work has proudly led education in the field and shaped the social work profession for more than 115 years.
Scholarships are available for upcoming cohorts.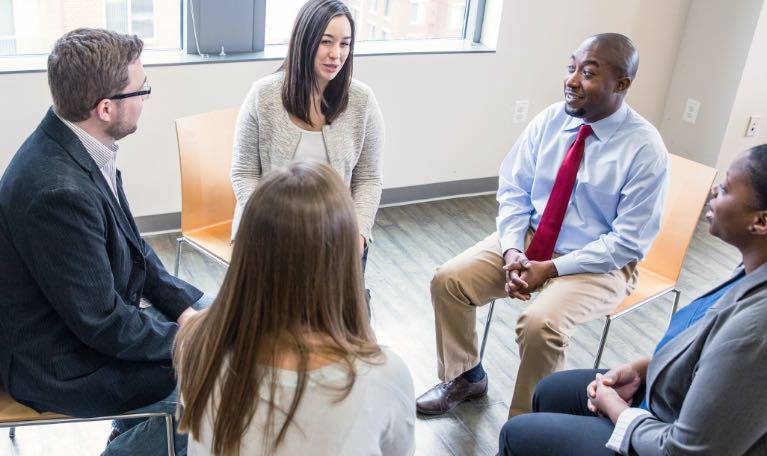 Why Earn a Simmons Degree Online?
Simmons offers rigorous, accredited online programs complemented by dedicated support teams and a strong community. Throughout their experience, online students work closely with advisors, faculty, tech specialists, fellow students, and the alumni network.
We also believe that a transformative learning experience must consist of more than independent coursework. Most of our programs feature face-to-face online classes, collaborative group work, and interactive learning tools, bringing the true Simmons experience to all students. On top of immersive academics, online students have access to campus life through student clubs, organizations, and live events — ensuring that wherever they are in the country, the Simmons community will be right there with them.
Learn more about the program experience by degree path: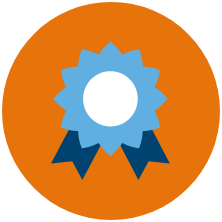 Simmons has been named a "Best College" by U.S. News & World Report, The Princeton Review, and Forbes.1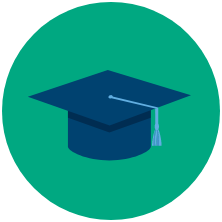 Our programs that prepare students for professional exams all boast high pass rates.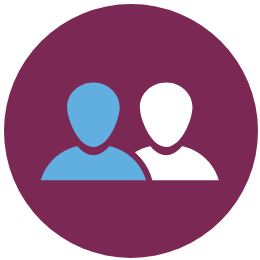 We pride ourselves on a holistic admission review process that considers applicants with diverse backgrounds and experience levels.
"The magic of Simmons is our legacy of empowering leaders and social justice champions, along with our strong commitment to inclusive excellence. Simmons is a longtime leader in online higher education, and we offer a transformative academic experience that combines the liberal arts and professional preparation. With a Simmons education, students graduate ready to lead in their professional, personal, and civic lives."
— Dr. Lynn Perry Wooten, Simmons University President
Ready to Learn More About
Simmons' Online Programs?
Select your degree program to read further,
or request more information now to hear from an admission counselor.