Earn A Clinically Focused MSW Online from Simmons University
The Nation's First School of Clinical Social Work
Our clinically focused, CSWE-accredited online Master of Social Work (MSW) curriculum incorporates social justice values and a multicultural perspective, preparing you for direct practice in a wide range of clinical settings.
34-65
graduate-level credits through our advanced standing and traditional MSW programs
2
practicum education experiences
1,000+
hours of practicum education
9
As few as 9 months to complete
Online MSW Admission
The online MSW program offers full-time, part-time, and accelerated tracks, as well as an advanced standing track for BSW graduates, so you can earn your degree at the pace that best fits your lifestyle.
The program can be completed in as few as 9 months or as many as 32 months. Our hands-on program enables you to connect with your classmates and professors and build relationships that continue after graduation through one-on-one time with faculty during online office hours and study groups with fellow students.
Scholarships Available
When you start your application, we'll connect you with a supportive admission counselor who will help you navigate the application process and discuss scholarship options for upcoming cohorts.
There are five cohort start dates per year, and admission decisions are made on a rolling basis. Learn how to apply for our next cohort.
Program Tracks
Advanced Standing
If you have a Bachelor of Social Work from a CSWE-accredited program, you may be eligible to apply to the advanced standing program. In this track, you complete only 34 credits and earn your MSW in as few as 9 months with our two-term option, or 12 months with our three-term option.
Accelerated
This intensive track is for students who are able to fully dedicate themselves to their degree. This track requires 65 credits and allows you to earn your MSW in as few as 16 months.
Full Time
The full-time track allows you to complete a standard course load each term. In this track, you will complete 65 credits and earn your MSW in as few as 23 months.
Extended
The extended track allows you to earn your degree at a more convenient pace. In this track, you will complete 65 credits and earn your MSW in as few as 32 months.
Jump to:
Admissions
Curriculum
Student Experience
Become an LICSW
Request Information
Online Master of Social Work Curriculum
Our faculty delivers thought-provoking lectures online for the online MSW curriculum. As a student, you will learn about different theoretical frameworks and practice methods, including:
ecological systems theory
human development
sociocultural theory
psychodynamic theory
cognitive behavioral theory
solution-focused therapy
motivational interviewing
Upon graduation, you will emerge with a repertoire of evidence-informed approaches and interventions to use in your own practice.
Pursue a Certificate With Your MSW
As an online MSW student, you may choose to pursue a certificate program in which you will gain advanced skills in a specific area of interest through a structured sequence of courses. Certificate program options include:
Mental Health Practice
Work with clients with severe and concurrent mental health conditions to manage symptoms and achieve wellness and recovery.
Trauma Practice
Gain the skills to work with populations affected by trauma in a variety of settings, including schools, prison systems, and health facilities.
Military Practice
Develop the knowledge and skills necessary to engage in effective and culturally-sensitive clinical practice with those who serve, and their loved ones.
By earning a certificate with your MSW, you will develop the advanced skills and understanding to pursue careers in your focus area. To apply to a certificate program, you will need to indicate your interest on your application form.
Practicum Education
The online MSW program provides traditional MSW students with more than 1,000 hours of practical experience in community settings; Advanced Standing students complete 672 hours of practicum education. These hands-on opportunities allow students to integrate what they learn in the classroom into practice.
All students participate in both generalist and specialized practicum experiences. Traditional MSW students will fulfill the first term of their generalist field experience in the Simulated Practicum Experience (SPX). SPX is an immersive online course that offers students a supportive environment in which they can practice their skills through simulated client encounters. After the Simulated Practicum Experience, students move on to a community-based agency for three subsequent terms where they will complete their generalist learning in the first term, and subsequently enter two specialized terms where they will build on their generalist knowledge and hone assessment and intervention skills.
Simmons' dedicated placement team will help you secure a practicum education placement in or near your community, where you will receive supervision from professional social workers.
Learn more about practicum education.
Request Information
Jump to:
Admissions
Curriculum
Student Experience
Become an LICSW
Request Information
Student Experience
Our Online Campus
The SocialWork@Simmons program includes weekly, interactive classes with an average of 20 or fewer students, which provide you the opportunity to discuss social work concepts and practice. Live classes allow you to speak directly with a diverse group of classmates and expert faculty, who are dedicated, distinguished clinicians. As a student, you will have 24/7 access to all tools, features, and course content.
Each week via HD streaming video, you will attend live online classes that bring students and faculty face-to-face in real time. The online classroom takes advantage of dynamic sharing and collaboration features that are designed to enhance students' learning experiences.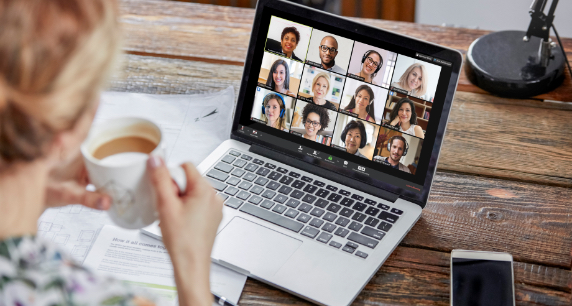 Tools and functionality include:
Small-group breakout rooms
Video and document sharing
Live chats, surveys, and polls
Collaborative content annotation
Screen-sharing capabilities
Full class recordings
Community is core to the SocialWork@Simmons experience. The program offers multiple opportunities outside of the classroom to establish meaningful, lasting connections with peers and faculty:
Participate in student life, mentoring, and enrichment opportunities, such as the Student Leadership Council or the First Generation Mentoring Program.
Get to know fellow students during your weekly free block, when no classes are scheduled.
Take a trip to Boston to celebrate graduation and create lasting memories with your faculty and classmates.
Student Support
You will receive comprehensive support that begins the moment you request information about SocialWork@Simmons.
During the admission process, you will work with a dedicated admission counselor who is available to answer questions about the program and the application process. Upon admission to SocialWork@Simmons, you are assigned an adviser who can meet with you face-to-face via the online platform throughout the program.
As part of your practicum education, you will work with our practicum placement team to find an appropriate internship site in or near your community.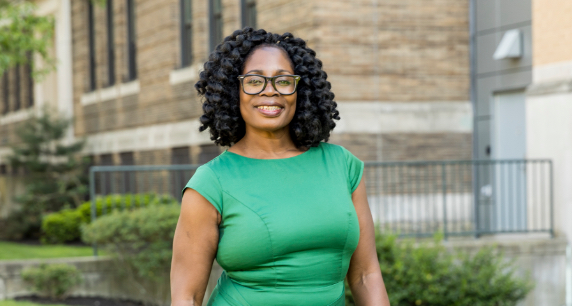 What Is Clinical Social Work?
Clinical social work draws on models of therapeutic practice, theories of human development, relational and group process, cultural learning, and social policy in the service of individuals, groups, families, and communities. It is also based on the assumption that people have the capacity for growth, change, and adaptation.
Clinical social workers use evidence-informed approaches to intervention and treatment, and they practice in a variety of settings, including hospitals, mental health centers, family agencies, Veterans Affairs centers, and private practice.
Our online Master of Social Work degree program is grounded in the profession's history and commitment to social justice and guided by a professional code of ethics, preparing aspiring social workers to understand client problems, issues, and needs.
Request Information About the Online MSW
Learn more about the academic experience by requesting information today.
Jump to:
Admissions
Curriculum
Student Experience
Become an LICSW
Request Information

Become a Licensed Social Worker

Many employment opportunities in the social work field require licensure. A Master of Social Work from a Council on Social Work Education (CSWE)-accredited college or university is required to pursue social work licensure in most states, including Massachusetts.
Through our online MSW program, students graduate prepared to pursue licensure as a clinical social worker in Massachusetts1 and other states. Job responsibilities for licensed clinicians vary based on the professional setting, but they are likely to include the following tasks:
Diagnosing disorders
Creating treatment plans
Conducting individual, family, and group sessions
Campaigning for policy changes

Simmons School of Social Work
Simmons School of Social Work is the first school of clinical social work in the country. Since 1904 we have trained social workers for clinical practice, working to facilitate positive change for individuals, families, groups, and communities.
Our online Master of Social Work program allows our students and alumni to put theory into action around the country, addressing the social problems affecting contemporary society and driving real change for those most in need.
Accreditation
Simmons School of Social Work is accredited by the CSWE. Simmons University is accredited by the New England Commission of Higher Education, the United States' regional accreditation association providing educational accreditation at all levels of postsecondary education.
Learn more about MSW learning outcomes and the MSW assessment plan.
A Warm, Inclusive Student Experience
"When I started the program, I was concerned that I would feel isolated and not forge friendships with my peers. I was pleasantly surprised that on a virtual platform I was not only able to get to know my classmates but also make a handful of close friends that have become an important part of my life."
— Nichole Leary, '17
Take the Next Step
Our online MSW program prepares you to not only pursue licensure as a clinical social worker but also to advocate for social justice as an activist practitioner who provides psychosocial support in your community. Earn your MSW online from Simmons School of Social Work.
1 Because licensure requirements vary from state to state, please be sure to contact your state's social work licensing board to learn more about specific requirements for becoming a licensed social worker.