Online Family Nurse Practitioner (FNP) Program
95.9% of Simmons University graduates passed their boards in 2020, well above the national board pass rate average of 87.1% 1
Earn Your MSN Online and Become an FNP
Empowering and educating nurses since 1902, Simmons University offers an online Master of Science in Nursing (MSN) — Family Nurse Practitioner (FNP) program that brings our esteemed campus-based FNP program to students through a dynamic, online learning platform.
Nursing@Simmons' innovative, online FNP program is designed for licensed Registered Nurses (RNs) who hold a bachelor's degree.
Offering the Support Nurses Need
Applicants to the upcoming cohort will be considered for the Healthcare Heroes scholarship – awards of $15,000 – to express our gratitude for nurses' commitment to their patients in difficult times. Additionally, in 2020, we reduced tuition by 14% – amounting to a savings of $9,600 – to make our program accessible to more aspiring FNPs.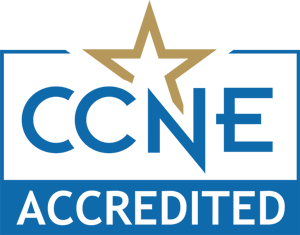 As a Nursing@Simmons student, students benefit from the following:
Full-time, part-time, and extended program options are available, allowing nurses to balance their work, study, and personal commitments.
Our dedicated clinical placement team assists with finding clinical sites and preceptors for rotations in or near students' communities.
We provide an intimate program experience supported by faculty and academic coaches who are experts in their fields.
Our online MSN program is accredited by the CCNE.
With the online FNP program, students can earn their MSN while continuing to provide care and help patients in their communities. Nursing@Simmons students receive a didactic education and extensive clinical training without having to relocate to Boston.

"Simmons is educating nursing leaders who are genuinely interested in making the world a better place."
— Mary Kathleen Haber, Nursing@Simmons 2016 Alumna
Connect with an Admission Counselor
to learn more about the program today.
Learn more about Nursing@Simmons students and graduates: Read our Student Spotlights or see what they have to say about the program on our Simmons University Reviews page.
The FNP Role
Nursing@Simmons prepares nurses with the solid knowledge base, comprehension, and clinical expertise required to practice as FNPs. Our program helps students broaden their scope of practice, provide holistic care to patients across the life span, and work in diverse clinical environments.
As family nurse practitioners, graduates will be prepared to:
initiate and manage patients' treatment plans
provide diagnoses and prescribe medication
focus on disease prevention and health management
improve the lives of patients and communities through health promotion
Demand for FNPs
By becoming an FNP, nurses may increase their earning potential in a field that the Bureau of Labor Statistics has projected to grow 28.2% between 2018 and 2028. Nurses can also gain a sense of accomplishment and satisfaction by expanding their scope of practice in a career that is consistently ranked one of the best jobs in health care.2
If you are a licensed RN and do not have your bachelor's degree, or you are already an APRN with an MSN, another track may be a better fit.
1 The Simmons University and national pass rates listed are averages of 2020 scores for the AANP and ANCC exams. The Simmons graduate pass rate statistic includes both on-campus and online students who took the exams in 2020. Simmons graduates, both on-campus and online students, had a 94% AANP pass rate and an 97.8% ANCC pass rate.
² http://money.usnews.com/careers/best-jobs/nurse-practitioner