Welcome to Simmons University
Online Doctorate Programs
Simmons University began in 1899 as a small liberal arts college with a revolutionary idea: that women should be able to earn independent livelihoods and lead meaningful lives. This firm belief in educational access has carried Simmons into the 21st century. While still guided by these progressive values and a student-centered approach, we have transformed into an interdisciplinary university committed to developing the next generation of leaders dedicated to improving the human condition.
Today, we offer coeducational online doctorate programs that embody our historic commitment to social justice and support a dynamic network of scholars. We invite passionate leaders across the nation to pursue evidence-informed advanced practice in our online programs and become a part of the Simmons legacy.
Online Doctorate Degrees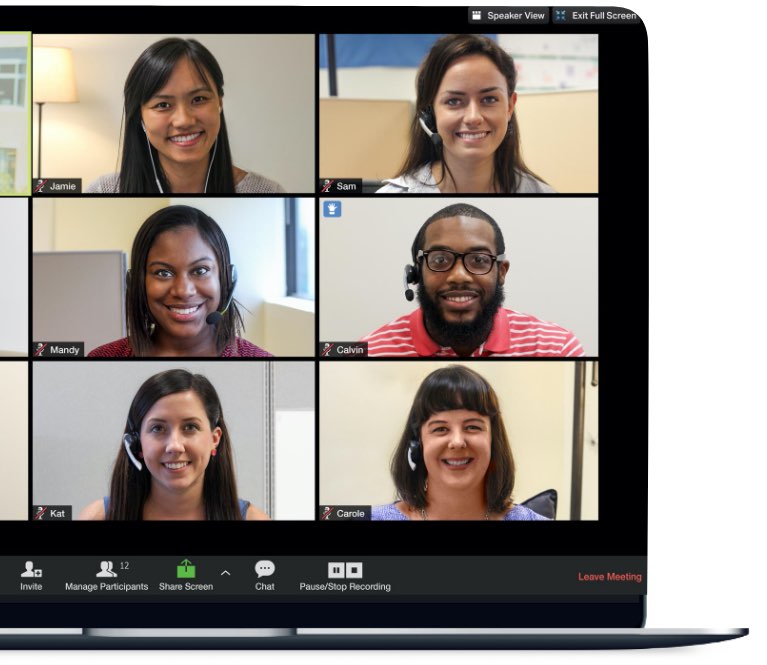 Experienced in Online Education
While many universities are beginning to move programs and classes online, we've been offering online graduate degree programs since 2013. This wealth of experience has helped us develop high-quality, effective online education. Through research into how students and faculty learn and teach best online and constant evaluation based on student feedback and success, we have developed comprehensive online programs that drive exceptional outcomes.
To bring the true Simmons experience online and across the country, we've ensured that three essential pieces of our identity have been seamlessly integrated into the online experience: community, hands-on learning, and a student-first approach.
2013
First Online
Program Launched
4,000+
Online Graduates
and Counting
Community-Focused
Community is at the core of Simmons University. We live by our values of inclusion and educational access, with a belief that professional and personal growth requires both intellectual inquiry and interaction with diverse perspectives. As a result, our classrooms and curricula are inclusive of people of various races, identities, personal backgrounds, and viewpoints.
Of course, this applies to our online students. And in our online programs, collaborative learning is just the starting point — students build meaningful personal relationships, too.
Our doctorate programs allow professionals from across the country to meet weekly in live, online class sessions. In these intimate classes, students and Simmons faculty can explore course topics and exchange knowledge through in-depth discussions. This learning model — based on exploration and inclusion of different ideas, perspectives, and interpretations — guides doctoral students to a deeper understanding of course material.
The online classroom technology is built to support and expand upon this collaborative learning model. In the classroom, students engage with each other via small-group breakout rooms, interactive whiteboards, live chats, and on-screen annotation tools.
Our program structure and platform technology work together to enable a community that supports continued professional development. Through these intuitive interactions, students can form genuine connections with other rising leaders in their fields.
Research-Driven Practice
Our doctoral students seek to change systems, drive organizations forward, and lead widespread, positive impact on communities. We believe that this important and admirable work cannot be achieved through a limited area of focus, but only through the development of a comprehensive skill set comprising firm theoretical understanding, advanced research, and practice in the field. Our programs offer interactive coursework and intensive capstone experiences that prepare students with skills across these areas.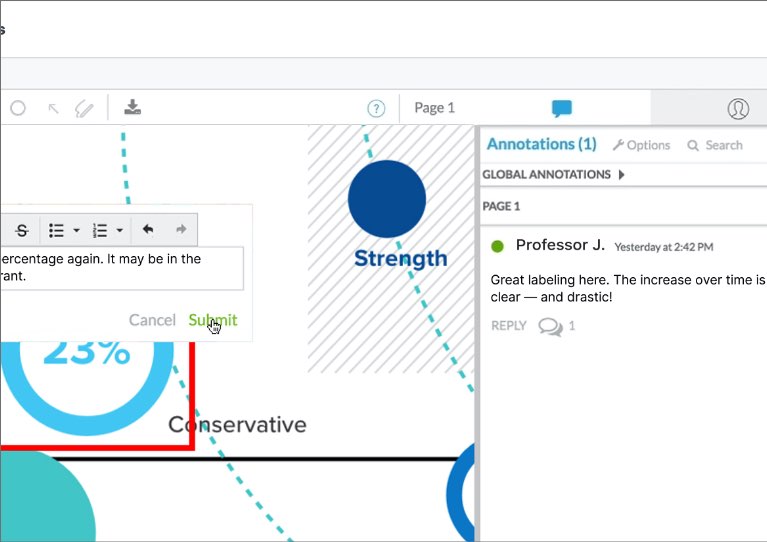 Students gain a deep understanding of course material through multiple formats within the online platform. Coursework may take the form of video lectures that feature quizzes and question-and-answer capabilities, reading assignments with annotation features, and discussions with classmates through writing and video. By engaging students deeper in the learning process, these features enable them to link coursework to practice.
Outside of weekly live classes, students complete coursework at their own paces so they can study while maintaining work commitments. Our platform also helps them keep track of assignments with various scheduling tools. Through a central dashboard, students can view upcoming assignments and due dates, track projects and research findings, access live classes, and view grades.
Our programs also offer features that allow students to personalize their learning to their lifestyles, work commitments, and study methods. Features include:
The ability to access coursework on various devices
A mobile app for reviewing coursework or grades on-the-go
Dark mode to reduce eye strain during nighttime studying
Ability to slow down or speed up video coursework
Closed captioning/subtitles as well as video transcripts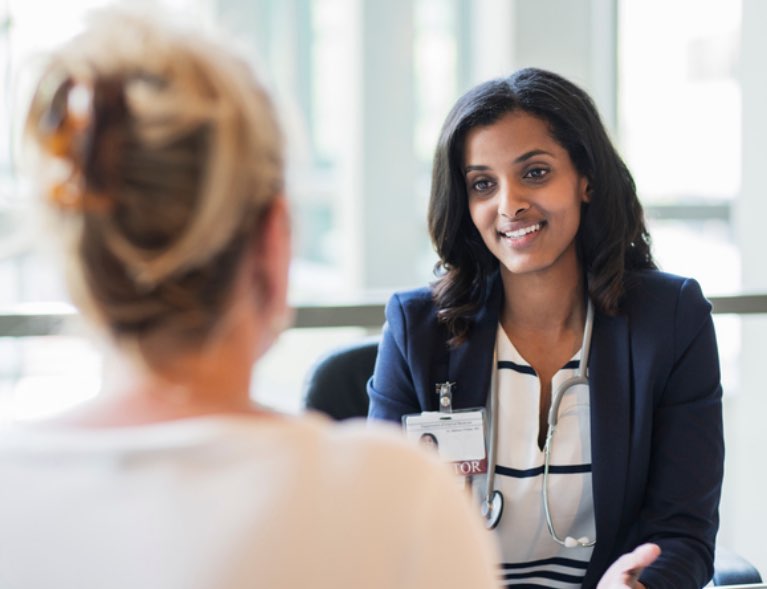 Online doctoral students will complete a capstone project that serves as the apogee of their academic journey in the program. Students will synthesize what they have learned in the program in order to evaluate a specific topic or solve for a problem of practice within their field. Through this experience, students will develop real-world skills as they learn, and be able to apply advanced research and evidence-informed approaches to their careers.
Simmons faculty will provide insight, feedback, and guidance as students complete their projects. Near or within their final terms, students will present their capstone work to classmates, faculty, and potentially other leaders in the field and within the Simmons community. Depending on their program, students may also be able to access opportunities for publication of their work.
Learn More About Our
Online Doctorate Programs
Student-First
Simmons has always taken a student-centered approach to education. Our online students receive personalized support in all areas of their program experience — from customizable learning technology to dedicated advisors — because we know that their wellbeing is key to their success.
The Student Support Suite
While learning remotely at Simmons, students won't feel alone. Our team of student support professionals are dedicated to student success and available to provide personalized advice. They will connect with a student over the phone to offer assistance and answer questions, many available at various hours to fit different schedules.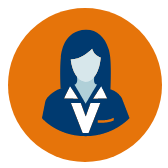 Admission Counselor
From the moment a prospective student requests information about a Simmons online program, they will have a dedicated admission counselor prepared to answer their questions about the program, discuss their academic and career goals, and help them throughout the application process.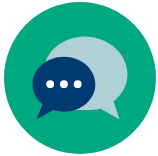 Student Success Specialist
Once a student is admitted and enrolled in their program, a student success specialist becomes their dedicated contact until they graduate. This specialist can answer questions students have, assist with course planning and registration, help students manage their time and create a study schedule, and simply serve as someone to lean on.
Dedicated Advisor
Students receive an assigned advisor who helps them evaluate their course options, discuss their educational and career paths, and create plans for achieving goals.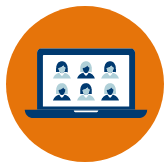 Simmons Faculty
Our professors are an essential component to student success. While learning from these experts who conduct research and actively practice in their fields, students also have opportunities to seek their guidance, meet with them one-on-one, and develop meaningful relationships with them.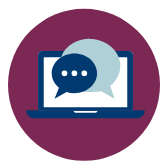 Tech Support
If a student runs into any technical issues, they can contact tech support specialists who are experts in our online platform. They will help students troubleshoot and walk through solutions to the problem so they can stay focused on their studies.
Graduate With Fellow Doctoral Students
Once students advance through the rigors of their doctorate curriculum and complete their capstones, they will have grown personally, professionally, and intellectually. We believe that no matter where our students are in the nation, this calls for celebration.
We hold annual graduation ceremonies on our Boston campus that online students are invited to attend. Graduates are able to walk and receive their diplomas with all students in their degree program. We also host virtual graduation ceremonies for those who cannot travel to Boston and in the case that we cannot gather on campus, such as during the COVID-19 pandemic.
As our graduates embark on the next phase in their lives and careers, they'll be able to remain connected to the Simmons community through a strong alumni network.
Ready to Join Our Dynamic
Doctoral Community Online?
Request more information about your program of interest today.