Welcome to Simmons University
Simmons University began in 1899 as a small liberal arts college with a revolutionary idea: that women should be able to earn independent livelihoods and lead meaningful lives. While still guided by these progressive values and a student-centered approach, we have transformed into an interdisciplinary university committed to developing the next generation of leaders dedicated to improving the human condition.
Today, we offer coeducational online master's programs that deliver the best of Simmons to our students: close-knit community, curricula driven by social justice, advanced learning technology, personalized student support, and guidance from expert faculty. We've remained true to who we are and focused on where we're going. Now, we invite students to join us from wherever they are in the nation.
Online Master's Degrees
Most of our online master's programs are delivered through a combination of synchronous and asynchronous content: students meet in live, face-to-face classes, complete interactive coursework, and build on their skills through in-person experiences. Gain detailed program information by visiting the page for your program of choice or keep reading to explore the experience Simmons provides in these online programs.
Some of our online programs are completely asynchronous: students complete self-paced coursework in addition to scheduled assignments. While course content and learning objectives are of the same rigor as the programs above, these programs are delivered through a different platform and feature different benefits. Students may also take a combination of in-person and online coursework in some of these programs. To learn about this experience, visit the page for your program of choice: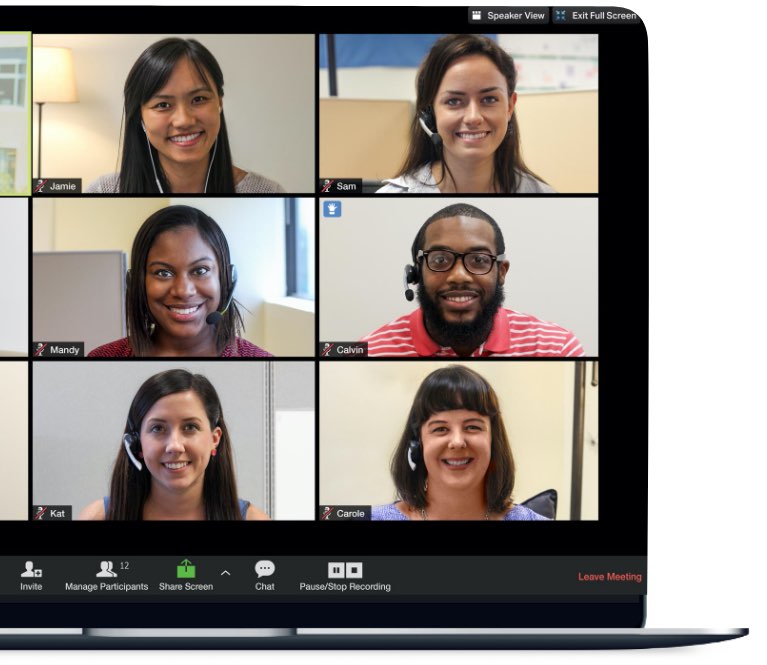 Experienced in Online Education
While many universities are beginning to move programs and classes online, we've been offering online graduate degree programs since 2013. This wealth of experience has helped us develop high-quality, effective online education. Through research into how students and faculty learn and teach best online and constant evaluation based on student feedback and success, we have developed comprehensive online programs that drive exceptional outcomes.
To bring the true Simmons experience online and across the country, we've ensured that three essential pieces of our identity have been seamlessly integrated into the online experience: community, hands-on learning, and a student-first approach.
2013
First Online Program Launched
4000+
Online Graduates and Counting
Community-Focused
Community is at the core of Simmons University. We live by our values of inclusion and educational access, with a belief that professional and personal growth requires both intellectual inquiry and interaction with diverse perspectives. As a result, our classrooms and curricula are inclusive of people of various races, identities, personal backgrounds, and viewpoints.
Of course, this applies to our online students. And in our online programs, collaborative learning is just the starting point — students build meaningful personal relationships, too.
Most of our master's programs feature live online class sessions where students and faculty meet regularly. Through this face-to-face format, students and instructors can discuss course topics in depth. This innovative learning model — based on exploration of different ideas, perspectives, and interpretations — guides our graduate students to a deeper understanding of their studies while forming meaningful connections with each other.
The online classroom technology is built to support and extend this collaborative learning model to its full potential. In the classroom, students engage with others via small-group breakout rooms, interactive whiteboards, live chats, and on-screen annotation tools.
Personal growth and the development of strong relationships are key to academic and professional success, so we've ensured that online students have access to leadership opportunities, wellness resources, and social groups. Opportunities vary by program, but may include:
Online student advisory councils: Students can become leaders who represent fellow online students and communicate their needs to the university.
Peer mentorship program: New students can learn the ropes from a more senior student or rise to the mentorship role themselves.
Groups for students with common interests and backgrounds: Our MSW program offers opportunities to connect outside the classroom such as community groups for Black social workers, those in military families, and students in the LGBTQ community.
Through involvement in these optional extracurriculars, students are able to gain social and emotional support as well as form close bonds with classmates who live all over the country.
"I have made a few very close friends even in this online forum . . . we plan on keeping in touch and growing together in this field while supporting and guiding each other."
Amy Houghtaling, MS in Behavior Analysis '19
Hands-On
Simmons educates graduate students who will go on to make a positive difference in people's lives. We believe that in addition to online coursework and classes, our students need hands-on and in-person preparation to become effective professionals in the real world.
Our programs incorporate interactive online learning and in-person experiences to give students a well-rounded education that they can put into action in their communities.
Students learn in multiple formats within the online platform. Coursework takes the form of video lectures that feature quizzes and question-and-answer capabilities, reading assignments with annotation features, and discussions with classmates through writing and video.
Outside of weekly live classes, students complete coursework at their own paces. Our platform helps students keep track of their assignments with various scheduling tools. Through a central dashboard, they can see upcoming assignments and due dates, access live and recorded classes, and view grades.
Some of our programs even feature virtual experiences that simulate real-world practice. This includes the Simulated Practicum Experience for SocialWork@Simmons and virtual clinical practice tools within Nursing@Simmons.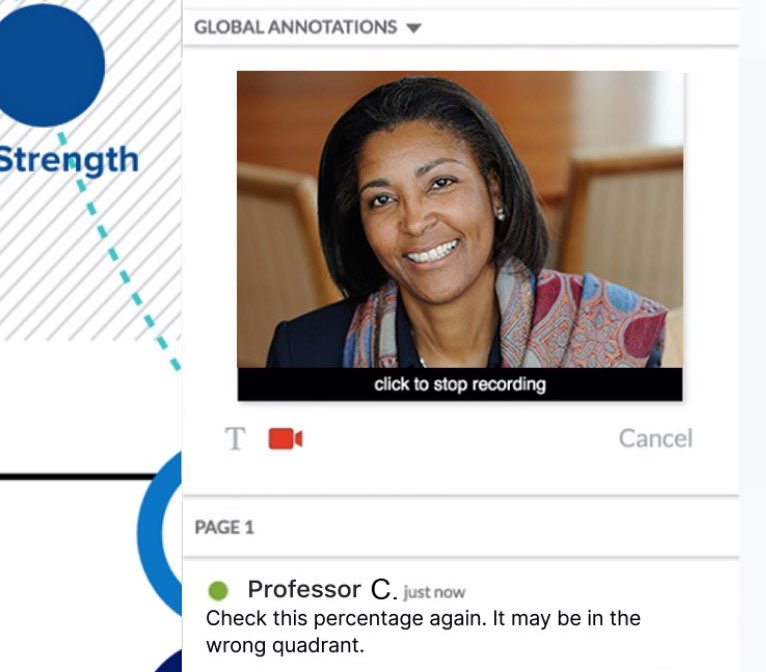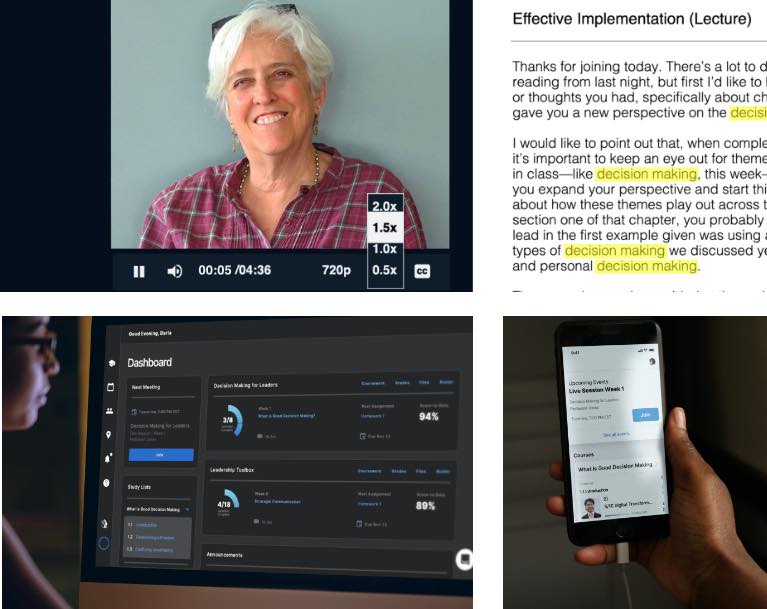 Our programs allow students to learn in the way that works best for them and that fits their lifestyles. Features for personalized learning include:
The ability to access coursework on various devices
A mobile app for reviewing coursework or grades on-the-go
Dark mode to reduce eye strain during nighttime studying
Ability to slow down or speed up video coursework
Closed captioning/subtitles as well as video transcripts
Learning online at Simmons extends beyond the online classroom so that students can graduate ready to have an impact where they live and work. Depending on the program, students either complete field experiences at relevant settings near their communities or immersions at our Boston campus and other cities. Some programs offer both placements and immersions.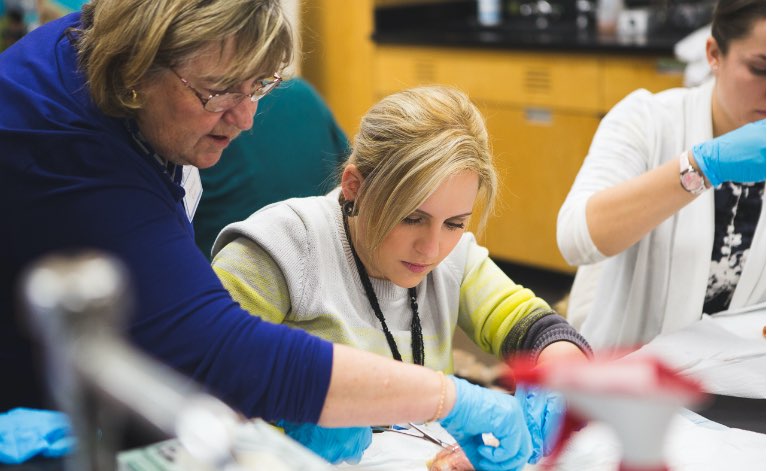 Placements and Practicum
Placement experiences allow our graduate students to build critical skills for their careers within or near their own communities. Not only does placement experience help students prepare to pursue licensure and graduate with an impressive amount of experience, but they form relationships with supervisors, mentors, and other professionals who can connect them to careers after graduation. The online platform also features tools students can use to plan placement interviews, log time spent on-site or on coursework, organize schedules, and review their experiences.
Programs with clinical placements or practicum education experiences:
Master of Science in Behavior Analysis
Master of Science in Nursing — Family Nurse Practitioner (for RNs with a BSN or bachelor's with a major in Nursing)
Master of Science in Nursing – Psychiatric Mental Health Nurse Practitioner (For RNs with a BSN or bachelor's with a major in Nursing)
Master of Social Work
Immersions
On-campus immersions allow students to meet the friends they've made in their classes and student groups in-person, as well as the faculty from their programs. During these multi-day experiences, students work on group projects, complete case studies, practice clinical skills, or hear from guest lecturers.
MPH@Simmons features one on-campus immersion and a travel immersion where students gain on-the-ground public health experience and evaluate health equity as it pertains to a certain city or community. Nursing@Simmons students complete workshops and a physical assessment during their immersions in preparation for their placement experiences.
Programs with immersion experiences:
Master of Public Health
Master of Science in Nursing — Family Nurse Practitioner (for RNs with a bachelor's degree)
Master of Science in Nursing – Psychiatric Mental Health Nurse Practitioner (For RNs with a BSN)
Learn More About Our Online Master's ProgramsLearn More About Our Online Master's ProgramsLearn More About Our Online Master's Programs
Request Information
Student-First
Simmons has always taken a student-centered approach to education. Our online students receive personalized support in all areas of their program experience — from customizable learning technology to dedicated advisors — because we know that their wellbeing is key to their success.
The Student Support Suite
While learning remotely at Simmons, students won't feel alone. Our team of student support professionals are dedicated to student success and available to provide personalized advice. They connect with students live, over video or phone, to offer assistance and answer questions.
Admission Counselor
Beginning once a prospective student requests information about a Simmons online program, they will have a dedicated admission counselor prepared to answer their questions about the program, discuss their academic and career goals, and help them throughout the application process.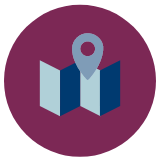 Placement Specialist (for programs featuring placement experiences)
A professional on our placement team will partner with each student while they work to secure a site that meets Simmons' high standards. Our team maintains a strong network of placement sites and contacts to ensure that our students can complete their clinical or practicum experience at a high-quality organization vetted by Simmons faculty in or near their community.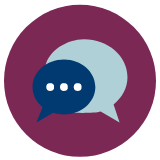 Student Success Specialist
Once a student is admitted and enrolled in a program, a student success specialist will become their dedicated contact until they graduate. This contact can answer questions a student has, assist with course planning and registration, help a student manage their time and create a study schedule, and simply serve as someone to lean on throughout the program.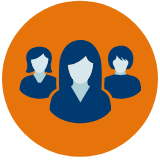 Dedicated Academic Advisor
Students receive an assigned academic advisor who helps them evaluate course options, discuss educational and career paths, and create plans for achieving their goals.
Tech Support
If a student runs into any technical issues, they can contact tech support specialists who are experts in our online platform. They will help a student troubleshoot and walk through a solution so they can stay focused on their studies.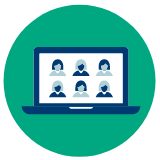 Simmons Faculty
Our professors are an essential component to student success. While learning from these experts who conduct research and actively practice in their fields, students also have opportunities to seek their guidance, meet with them one-on-one, and develop meaningful relationships with them.
"You get an academic advisor and then you also get a [student success specialist]. So, you have someone guiding you through your academic work, but you also have someone checking in on your general wellbeing . . . I really felt Simmons took the time to get to know me and what worked best for me."
Christina Cabrera, MSW '19
Graduate With the Simmons Community
Our students graduate with a sense of accomplishment, pride, and belonging. They've had to push through a challenging curriculum to earn their degrees, but have also experienced a supportive community through which they've formed lasting bonds. Once a student completes their program, they will have grown personally, professionally, and intellectually. No matter where our students live, this calls for celebration.
We hold graduation ceremonies on our Boston campus annually, and our online students are invited to attend. They are able to walk and receive their diploma with all students in their degree program. We also host virtual graduation ceremonies for those who cannot travel to Boston and in the case that we cannot gather on campus, such as during the COVID-19 pandemic.
As our graduates embark on their next journey, they remain connected to our Simmons community through a strong alumni network.
Ready to Join Our Close-Knit
Community Online?Ready to Join Our Close-Knit
Community Online?Ready to Join Our Close-Knit
Community Online?
Request more information about your program of interest today.Request more information about your program of interest today.Request more information about your program of interest today.
Request Information