Earn Your Bachelor of Social Work Degree (BSW) Online With Simmons University
CompleteDegree@Simmons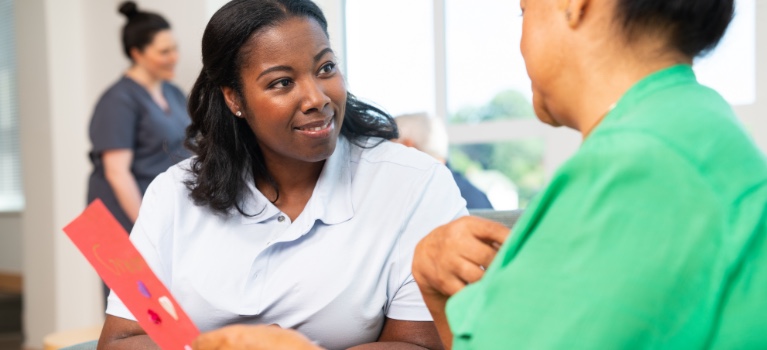 Social workers are devoted to helping those who need it most and changing lives for the better. As a student in our online social work bachelor's program, you will learn how to empower society's most vulnerable members and protect the health and well-being of your community.
In live, face-to-face online classes with expert Simmons faculty, you will develop foundational social work skills while exploring important topics like social welfare policy and economic and social justice. As you grow your ability to help people navigate life's complex challenges, you will prepare for a lifetime of community leadership and advocacy.
Apply to the Online Bachelor of Social Work Degree Program
Complete your bachelor's in social work online at Simmons and discover how you can make a positive impact on your world. Apply to join our next class of driven women for an empowering learning experience. 17+ prior college credits are required.
Application Requirements
Our application process is intentionally personal and holistic. We want to get to know you as an individual, as well as your past academic endeavors and your future potential.
Tuition and Financial Aid
Our online bachelor's degree programs are designed to break down barriers and make a high-quality undergraduate education accessible for the next generation of women leaders.
The Social Work Online Degree Program Curriculum
128 credits needed to graduate
Up to 96 transfer credits accepted
The online BSW program includes courses in areas such as social justice, human behavior, social research, and social work practice. Our program is designed to help students gain an understanding of today's most pressing social issues and prepare for careers in a variety of settings, including working with children, older adults, immigrant populations, and patients in hospitals.
Explore the BSW online curriculum.
The Simmons Online Experience
Our immersive and engaging digital campus was developed based on years of research into effective online teaching and learning. Here, you'll work closely with Simmons faculty mentors, collaborate with bright and motivated peers, and grow your understanding of the social work profession through interactive coursework.
Discover the Simmons online experience.
Where Can an Online Social Work Degree Take You?
In our online BSW degree program, you'll develop the knowledge, values, and skills you need to make a difference for individuals, families, organizations, and communities. Online BSW students complete the academic coursework required to apply for the Association of Social Work Boards (ASWB) exam, which measures social work knowledge and competencies. Our graduates are prepared to pursue work in a variety of helping professions.
Ready to complete your BSW online with Simmons?
Complete the form below and become a powerful force for good in your community.