CompleteDegree@Simmons
Online Bachelor's Degrees
Since our founding more than a century ago as a small liberal arts college in Boston, we have been empowering women to become leaders — in their lives, careers, and communities. Building on our commitment to social justice and equity, our CompleteDegree@Simmons online undergraduate programs support the intellectual exploration and professional growth of driven women all over the country.
Join us at Simmons as an adult learner or transfer student to combine your academic passions with a deep sense of purpose and define who you are as a leader. Women with 17 prior college credits are eligible to apply.
Reducing Tuition, Increasing Access.
CompleteDegree@Simmons is committed to making a high-quality undergraduate education accessible to support the professional growth of women who are working to complete their bachelor's degree.
Beginning with the January 2022 term, we have lowered our tuition by 24% — our online bachelor's degree program is competitively priced at $500 per credit hour. Scholarships are also available as a part of our commitment to accessible education.
Simmons accepts up to 96 transfer credits and offers up to 24 credits for life experience.
The final deadline for the January 2024 cohort is November 15, 2023.
Applying to a Simmons Online Undergraduate Program
Simmons seeks bright and motivated women from diverse backgrounds to join our undergraduate programs online. Whether you are returning to finish a degree or transferring, we encourage you to apply. 17+ prior college credits are required.
Tuition & Financial Aid
CompleteDegree@Simmons was designed to be accessible and attainable for women from all backgrounds and life experiences. We offer part-time degree program options on a cost-per-credit basis, and students in our online programs are able to pursue federal financial aid. We also accept transfer credits and offer credit for life experience to count the progress transfer students and adult learners have already made toward earning their degree.
Join the supportive and empowering online Simmons community.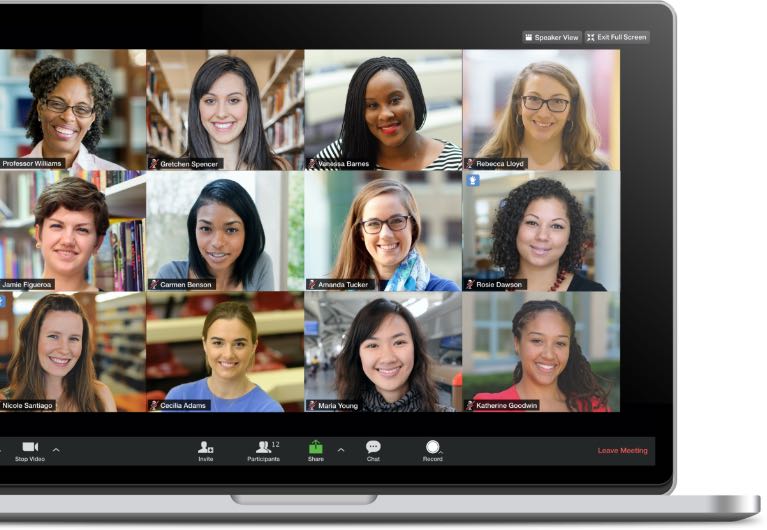 Experts in Online Education
While many universities are just beginning to move courses online, we've been offering online graduate programs since 2013. Our online learning technology is backed by years of research into how students and professors learn and teach most effectively in the digital space.
Using our innovative technology, we have reimagined the undergraduate experience to welcome a new generation of leaders into the Simmons community. Our platform is designed to fully connect you to our campus, where you can collaborate with faculty and peers as you boldly explore your passions and gain in-demand professional skills.
The Simmons Online Student Experience
A high-quality online education includes both engaging, face-to-face time in class and opportunities to explore course topics independently, all under the guidance of expert faculty.
Live, Online Class Sessions
Connect weekly with your professors and classmates for deep discussions, lively debate, and collaborative group activities.
Interactive Coursework
Complete interactive assignments and watch videos created by your professors to help further develop your understanding outside of class.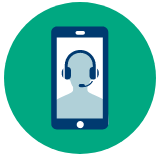 Faculty Office Hours
Meet with your professors one-on-one if you have questions, need help, or just want to continue an interesting class discussion on a deeper level.
Learn more about the Simmons online experience.
Digital Campus Life
Our digital campus comes to life each day with the energy of higher learning, social justice activism, and extracurricular exploration. Gain the confidence to share your voice and shape your unique story within a welcoming and diverse community of peers.
Join student clubs and organizations.
Volunteer in your local community.
Get involved in social advocacy.
Connect to live Simmons events.
Discover a community focused on driving progress and empowering women.
Simmons Puts Students First
A Simmons education is all about you — everyone in our community is here to help you succeed. That's why we offer personalized support throughout your student journey.
Your Student Support Team
Being a Simmons student online does not mean you'll be on your own. Our dedicated mentors and support staff are committed to helping you reach your goals, from application through graduation and beyond.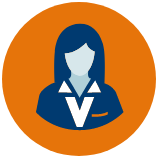 Admission Counselor
From the moment you request information about CompleteDegree@Simmons, you will have a dedicated admission counselor. They are here to support you through the application process and answer any questions you have about the online student experience.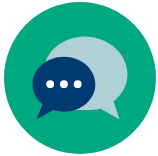 Student Success Advisor
Once you are admitted and enrolled as a student, your student success advisor will connect with you. Whether you need help with time management, need advice about which courses are right for you, or just need to talk — your student support advisor will be there.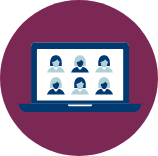 Simmons Faculty
At Simmons, expert professors become mentors who will guide you, inspire you, and help you grow. They will share their own knowledge and experiences to help you shape your path — and you will develop meaningful relationships that last beyond graduation.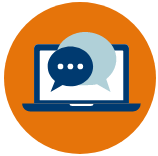 Tech Support
Our 24/7 tech support team is available any time, day or night, to help with technical issues and questions about the digital campus platform. They will help you troubleshoot your issue so you can stay focused on your work and campus life.
Prepare for a lifetime of leadership with Simmons' online undergraduate programs.