Online Psychiatric Mental Health Nurse Practitioner (PMHNP) Program
Earn Your Master of Science in Nursing (MSN) in as Few as 24 Months
Earn Your PMHNP Online With Nursing@Simmons
A national mental health provider shortage has created a substantial gap in access to care for far too many individuals and communities.1 You can prepare to help meet this critical need with the Simmons online MSN – PMHNP program for registered nurses (RNs) who hold a bachelor's degree in nursing.
As a Simmons online PMHNP student, you will work closely with faculty who are experts in the field and gain hands-on clinical experience in or near your own community. Through live, online class sessions and self-paced coursework, you will prepare to provide compassionate, patient-centered mental health care across the lifespan, and expand your ability to make a meaningful difference in patients' lives.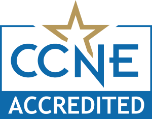 The baccalaureate, master's, and doctoral nursing programs at Simmons are accredited by the Commission on Collegiate Nursing Education (CCNE). The Psychiatric Mental Health Nurse Practitioner Program track has been approved by CCNE as part of our Master's program.
PMHNP Admission
We offer three start dates throughout the year: in January, May, and September. Admission is conducted on a rolling basis. To qualify for admission you must hold a Bachelor of Science in Nursing (BSN) degree and a current and unrestricted RN license. Review our application requirements and request information to learn more.
January 2024 Cohort Application Deadline
The final deadline for the January 2024 cohort is December 1, 2023.
Psychiatric Mental Health Curriculum
Through engaging online courses and immersive clinical experiences, you will develop knowledge and skills in psychiatric mental health diagnosis and treatment. You will learn to conduct mental health assessments; to diagnose; to provide brief individual, group, and family therapy; to make psychopharmacological recommendations; to prescribe medications; and to recommend additional interventions that can help improve patients' mental health and overall quality of life.
You will focus on looking at patients holistically — considering their individual experiences, family situation, and community as important factors in their mental health. With the program's additional focus on substance misuse, you will also prepare to help patients and families manage and overcome addiction.
By exploring psychiatric issues through a health equity and social justice lens, you will discover how you can make a lasting, positive impact as a nurse leader in the mental health field.
To learn more about our curriculum, visit our course sequence page.
47
Credits
1
Immersion
672
Minimum Clinical Hours
Psychiatric Mental Health Nurse Practitioner Careers
The PMHNP program will prepare you for a career path as an advanced practice mental health care provider, by helping you develop the skills and expertise you need to help patients across a variety of in-patient and outpatient settings.
Once you graduate, you will be eligible to sit for the ANCC Psychiatric Mental Health Nurse Practitioner board certification exam to become a PMHNP-BC™. Upon certification, you will be eligible to pursue licensure in the state of your choice, although some states may have additional licensure requirements.

Your Work Can Heal Communities.
Together, We Will Improve Mental Health Care.
Join the Nursing@Simmons online PMHNP program and help us raise the standard of patient care in the psychiatric-mental health field.
Empowering Nurse Leaders Online Since 2013
Nursing@Simmons has been offering high-quality online nursing programs for nearly a decade, and our supportive community of nursing professionals is dedicated to helping you grow as a caring and confident nurse leader.
Build Relationships
Make lasting connections with faculty and peers in engaging online class sessions.
Get Placement Support
Work closely with our clinical placement team to find and vet clinical experiences close to home.
Connect With Mentors
Receive ongoing guidance and advice from expert Simmons faculty and dedicated staff.
FAQs
Psychiatric mental health nurse practitioners (PMHNPs) are Advanced Practice Registered Nurses (APRNs) prepared at the Master's or Doctoral level to holistically diagnose and treat patients with psychiatric disorders and mental health conditions, including substance misuse and addiction. PMHNPs work with patients across the lifespan, including children, adolescents, adults, and the elderly.

The PMHNP program will prepare you to assess, diagnose, and treat mental health conditions; conduct psychopharmacological assessments; provide brief individual, family, and group counseling; prescribe medications; and recommend non-pharmacological interventions. The degree will prepare you to work in settings such as community mental health centers, hospitals, and private practice.

The Nursing@Simmons online PMHNP program can be completed in as few as 24 months on a full-time schedule, or in as few as 28 months on a part-time schedule.

The baccalaureate, master's, and doctoral nursing programs at Simmons are accredited by the Commission on Collegiate Nursing Education (CCNE). As per the CCNE guidance, Simmons plans to submit a substantive change report for this new program track within the prescribed window of no more than 90 days before and no later than 90 days after the start of classes.
1Shortage Areas. (2022). HRSA. Retrieved April 25, 2022, from https://data.hrsa.gov/topics/health-workforce/shortage-areasarrow_upwardReturn to footnote reference
2NP Fact Sheet. (2022). AANP. Retrieved April 22, 2022, from https://www.aanp.org/about/all-about-nps/np-fact-sheet arrow_upward
3Occupational Employment and Wages, May 2021. Bureau of Labor Statistics. Retrieved April 28, 2022, from https://www.bls.gov/oes/current/oes291171.htm arrow_upward