Exploring Post Graduate Licensure: LCSW vs. LMSW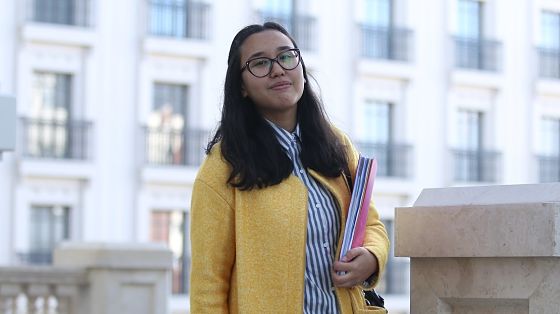 Social work is a rapidly growing field with a wide range of career possibilities. Between 2016 and 2026, the Bureau of Labor Statistics expects employment of social workers to grow by 16 percent.
A Master of Social Work (MSW) is the gateway to most professional opportunities in the field, but new MSW graduates face some choices. Most MSW graduates complete coursework in a wide range of subjects, including clinical practice, social policy, human behavior, research, advocacy, and specific populations such as children or older adults.
Before choosing an MSW program, it is important for individuals to reflect upon the role they would like to play within the social work field. Clinically focused programs, like SocialWork@Simmons, prepare students to work directly with individuals, families, and groups to effect change. Clinical social workers integrate advocacy into their work and see themselves as activist practitioners. If individuals instead aspire to a career in macro-level social work — that is, effecting change in larger systems rather than working directly with clients — they should seek a program with a macro-level focus.
Those seeking careers in either clinical or macro-level social work benefit from obtaining postgraduate licensure. Below is a brief overview of two main licensure tracks, how to pursue each, and what kind of professional opportunities licensure will afford.
Licensure Overview
Postgraduate licensure requirements vary on a state-by-state basis, and each state uses its own terminology for the different career tracks and licenses. Be sure to research your state's particular license titles and requirements. You can access state licensure information on your local National Association of Social Workers (NASW) chapter's website. For the purposes of this overview, we'll use Licensed Master Social Worker (LMSW) and Licensed Clinical Social Worker (LCSW) to describe the two most common postgraduate trajectories. In essence, the LMSW path is for social workers who are interested in effecting change on a macro level or working in case management roles, while the LCSW path is geared toward social workers who want to effect change with individuals through therapeutic interventions.
Licensed Master Social Worker (LMSW)
In most cases, earning an MSW from a program accredited by the Council on Social Work Education (CSWE) is enough to qualify to apply to become an LMSW. Depending on your state, there may be a licensure exam that evaluates an applicant's understanding of key social work principles, particularly in ethics and safety. Many social workers with an MSW or LMSW have careers in case management, working in settings such as child protection agencies or government organizations evaluating eligibility for public assistance. In addition, some people pursue an LMSW with an interest in working on policy reform or in social advocacy jobs. These social workers may find themselves working alongside people with advanced degrees in health policy or government, lending the unique perspective of a social worker. However, many social workers find that advancing their careers requires continuation to the LCSW level.
Licensed Clinical Social Worker (LCSW)
In contrast to the LMSW, an LCSW license indicates a higher degree of direct clinical experience and expertise. This license is recommended for individuals who are looking to advance a career working directly with clients in a therapeutic setting. Again, requirements vary by state, but social workers interested in becoming an LCSW typically will need to earn an MSW from a CSWE-accredited program and complete between 3,000 and 4,000 hours of direct clinical work with at least one hour per week of clinical supervision. For most people, this equates to two to three years of full-time work in a clinically focused job following the completion of their MSW. Applicants are required to take a licensure exam that demonstrates their competence in handling a range of ethical issues, safety concerns, diagnostic skills, and best practices in clinical interventions.
Social workers who hold an LCSW or equivalent license can be hired in a wide range of direct-service positions. Examples include roles in schools and hospitals, drug rehabilitation centers, inpatient psychiatric facilities, outpatient mental health clinics, and as emergency and crisis evaluators. Social workers with an advanced clinical license can operate their own private practices and be reimbursed by insurance companies for their services. People who hold a clinical license are also considered qualified to offer professional supervision to newer clinicians in the field, which can generate opportunities for professional advancement.
An MSW opens doors to a wide range of careers on the front lines of creating change in the lives of individuals and in the broader systems at work in our society. For people interested in pursuing a career in social work, opportunities now exist to complete an MSW online through innovative programs such as SocialWork@Simmons, allowing more people access to a top-notch, clinically focused MSW education without relocating.
Citation for this content: SocialWork@Simmons, the online Master of Social Work program from the Simmons School of Social Work.