A Clinician's Role in Climate Change Awareness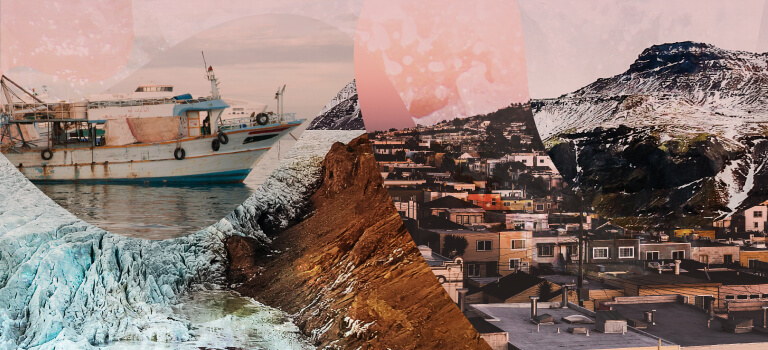 As trusted professionals in the eyes of the public, care providers are considered stewards of public health and safety.
In order to deliver the highest quality care and education, providers need accurate scientific information about the influence of climate change on diseases, respiratory function, nutrition, and morbidity. Providers are ethically bound to advance health holistically, and with climate change, this means translating information into advocacy.
The effects of climate change call for the many roles that medical providers take on: first responder to disaster, risk educator of patients and public, and — in an almost exact reenactment of Florence Nightingale's work — defender of clean water, nutritious food, and sanitation.
The scope of climate-related effects on human health is simultaneously as broad as global drought and as specific as increased incidence of skin cancers. Providers are uniquely positioned to address the health implications of climate change, providing education within the context of direct patient care and speaking with authority on policy decisions that affect public health.
Climate Change and Human Harm
Scientists are still working to understand the full impact of climate change on human health; however, there are existing studies that show severe effects on human health as a result of environmental hazards. According to the National Institutes of Health, there are several key areas of concern regarding climate and health, and many opportunities for providers to offer prevention and education:
Threats to Respiratory Health
IMPLICATIONS
Lung disease, allergies, and asthma will be worsened by longer allergy seasons and deteriorating air quality.
PROVIDER RECOMMENDATIONS
Support staying inside on poor air quality days and remind vulnerable populations to adhere to medical treatment plans and medication.
Vector-Borne Diseases
IMPLICATIONS
Ticks and mosquitoes will be more active for longer and range farther.
PROVIDER RECOMMENDATIONS
Encourage people to use bug repellent when outdoors or in any areas with insects. Monitor and record reports of disease outbreaks. Inform others about signs and symptoms of diseases and when to call a health care provider.
Weather-Related Illness and Injury
IMPLICATIONS
Extreme temperature fluctuations affect outdoor laborers, children, pregnant women, and older adults and can cause pulmonary and cardiovascular problems and dehydration. Increased particulate matter, ozone concentrations, and extreme weather events may trigger stress and respiratory issues that lead to heart disease.
PROVIDER RECOMMENDATIONS
Educate about the risks of heat exposure. Ensure access to air conditioning for vulnerable or older adults and homeless populations. Encourage people to drink enough water throughout the day and not just when they feel thirsty.
Mental Health and Stress Disorders
IMPLICATIONS
Extreme weather can be destructive to property and quality of life, often resulting in the loss of homes, belongings, and loved ones. Prolonged exposure to these stressful experiences can manifest psychologically as people navigate grief and loss with interrupted access to care.
PROVIDER RECOMMENDATIONS
Encourage others to speak openly about their grief to reduce stigma. Identify gaps in mental health literacy and teach patients about signs and symptoms of mental health risks. Refer at-risk patients to a mental health provider as soon as possible.
Spreading the Word About Disaster Preparedness and Dangers
In a 2018 World Health Organization report on climate change and health, experts state that "globally, the number of reported weather-related natural disasters has more than tripled since the 1960s." For this reason, it's essential that health care providers inform their communities about disaster preparedness and dangers.
The best time to get involved is before a disaster; therefore, it's critical for providers to leverage any one-on-one time with patients to address holistic health and emergency concerns. Special attention should be paid to those who may be vulnerable in the wake of disasters, including people with chronic conditions, physical disabilities, or respiratory diseases; infants and children; pregnant women; and older adults.
Thin Ice: The Life-Threatening Effects of Climate Change
Increase in heat exhaustion
Spread of disease vectors among animals, insects, and people
Increased movement of airborne allergens and diseases
Higher risk of respiratory illness
Chronic stress
Geographic displacement
Loss of loved ones and pets
Changes to coastal ecosystem health that will affect food supply and erosion
Increased likelihood of extreme precipitation, drought, or flooding
Water contamination due to harmful chemicals and pathogens
Malnutrition, especially for prenatal or early childhood development
Exposure to pesticides and toxic contaminants
Increase in harmful algal blooms
Source: Health Effects of Climate Change. U.S. Department of Health and Human Services, 2018. Accessed April 23, 2019.
While all providers are important voices in preemptively educating patients about disaster preparedness, nurses specifically make up a crucial part of disaster response.
More than 20,000 licensed and student nurses serve the Red Cross in a variety of roles — some as first responders and CPR educators and others as supervisors and organizational managers.
While the effect of climate-related health issues increases alongside the shortage of nurses and other medical providers, there's great reason for all providers to advocate for change.
A Rising Tide Lifts All Boats: Advocacy for Climate-Related Health Policy
Climate change may be politically polarizing, but illness and injuries seen by first responders and health care providers are concrete outcomes and can translate into loss of life on a global scale.
In a 2018 report on climate change and health that accounted for continued economic growth and medical progress, the World Health Organization stated that "climate change is expected to cause approximately 250,000 additional deaths per year between 2030 and 2050." These fatalities are projected to come from the following climate-related health complications:
38,000
due to heat exposure in older adults
95,000
due to childhood undernutrition
Providers can draw awareness to this dire need for attention at the policy and community levels. Sharing firsthand experience and research is an ethical duty that can result in widespread support of strong public health programs and climate justice.
How to Get Involved in Climate and Health Policy
In addition to in-person education with patients, providers can do a variety of things to spread awareness about climate and health policy in their communities:
Leverage social media. Share articles with verified, evidence-based information on social channels. Use hashtags related to climate and health that make your posts easier to find. Examples include #ActOnClimate, #Go100Percent, #Renewables, #SaveThePlanet, and #ClimateChange.
Continue your education. Request or attend an educational presentation from a trained professional. Collaborate with community organizations to educate people in your area. Volunteer with climate- or policy-focused organizations to gain perspective.
Participate in civic engagement. Call your representatives to let them know whether you support specific legislation. Vote in local and national elections.
Organizations for Further Reading or Involvement
If you are a health care provider looking to learn more about climate and health policy, you may wish to visit the websites of these organizations.
Citation for this content: Nursing@Simmons, the online DNP program from the Simmons School of Nursing