The Danger of Alarm Fatigue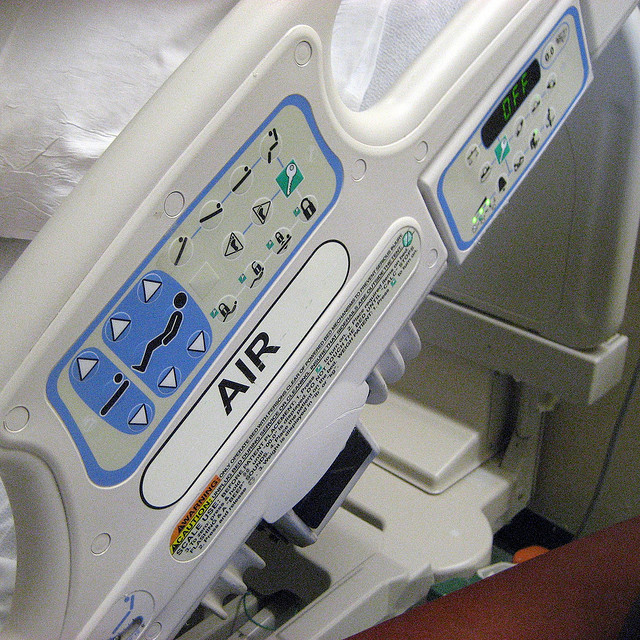 The use of technology for patient monitoring has become omnipresent in most hospital settings. With the rising use of electronic monitors, a condition known as alarm fatigue has become a workplace hazard for many medical professionals. As ventilators, infusion pumps, blood pressure monitors, and other devices use beeps, rings, and buzzers to signal patient irregularities, the constant barrage of audio alarms can desensitize nurses and other health care workers and cause them to ignore potentially dangerous situations.
The Risks of Crying Wolf
While there's no denying the value of alarms in patient care, too many alarms make it difficult for caregivers to distinguish between those that require immediate attention and those that can be attended to within a reasonable time period. There is a tendency on the part of some medical professionals to ignore or mute alarms that are frequently false or don't require intervention. Like the fable of "The Boy Who Cried Wolf," frequent monitoring alarms may decrease the ability of caregivers to respond when an alarm signals to warn of an urgent matter that requires immediate attention.
The case of Mariah Edwards is an example of the tragic consequences of alarm fatigue. The teenager was given a potent medication for pain following a tonsillectomy at a Pennsylvania surgery center. None of the nurses caring for her noticed when her respirations decreased to a dangerous rate. Because her respiratory monitor was muted, Mariah suffered irreversible brain damage and died two weeks later.
Patient Deaths Cited
At Boston Medical Center, a study of alarms in a cardiac care unit found that an average of 88,000 alarms were sounding each week in the 24-bed unit. Although the hospital had not experienced any patient deaths due to failure to respond to an alarm, an investigation conducted by the Boston Globe identified more than 200 nationwide deaths related to alarm response problems between 2005 and 2010. A separate study conducted by the U.S. Food and Drug Administration (FDA) reported 566 alarm-related deaths during the same period. In many of these deaths, the problem was caused by medical personnel ignoring or not noticing an alarm rather than a broken monitor.
Reducing Alarm Fatigue
Alarms are valuable tools in hospital care, but patient-safety experts and clinicians have long called for action to combat alarm fatigue. In addition to putting patients at risk, alarm fatigue can be a contributing factor in caregiver burnout. Worrying about missing an important alarm is a cause of stress for many nurses. A lack of alarm system accountability in large clinical units and the move to private rooms with closed doors that make it difficult to hear alarms are additional factors contributing to alarm fatigue and caregiver stress.
The Joint Commission on Accredidation Hospital Organization, an independent, not-for-profit hospital certification organization, has urged hospitals to make alarm safety a top priority or risk losing accreditation. Starting in 2014, the commission will require hospitals to identify alarms that are most often ignored or that add the most unnecessary noise. By 2016, hospitals must designate which personnel have the authority to turn off alarms and take other actions to mitigate the risks of alarm fatigue.
Some hospitals have already taken action. The Johns Hopkins Hospital in Baltimore has been working on the problem of alarm fatigue since 2006, creating an alarm task force and using data analysis to determine the effectiveness of efforts to reduce monitor noise. After finding that about 80% of alarms were for low-priority situations, the task force successfully turned off low-priority alarms and helped clinicians become more attentive to alarms that do sound.
At Boston Medical Center (BMC), many less important alarms that don't require immediate response have been eliminated, reducing the number of hospital-wide alarms by more than half — from one million per week to 400,000. That reduction has lowered patient risk by allowing nurses to respond more quickly to alarms that do require attention. Before the changes went into effect, BMC nurse Amanda Gerety would often hear alarms in her sleep. Now, she says, "It's a lot more pleasant being at work."