Doctorate of Social Work OnlineDoctorate of Social Work OnlineDoctorate of Social Work Online
From the Nation's First School of Clinical Social Work

From the Nation's First School of Clinical Social Work

From the Nation's First School of Clinical Social Work


The online Doctorate of Social Work (DSW) program provides the highest level of clinical training to professionals who aspire to be the next generation of leaders in social work thought, education, and practice. Guided by social justice values and delivered by expert faculty-practitioners in the Simmons University School of Social Work, the program empowers students to advance the field through three areas of focus: inclusive leadership, advanced clinical practice, and teaching and education.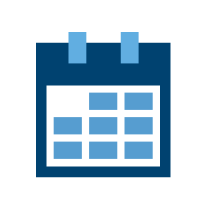 Graduate in Less Than Two Years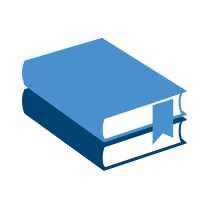 Complete a
Capstone Project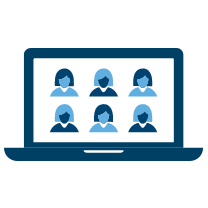 Pursue Your Degree Full or Part Time
Start Your Social Work Doctorate in Our Next Cohort
Online Program Admission
Applicants to the Doctorate of Social Work online program must hold an MSW from a CSWE-accredited program. Three years of relevant post-MSW work experience is required.
The program is delivered through live, online classes in a cohort-based model that encourages students and faculty to form strong connections. Cohorts begin in September, January, and May, and applications are accepted throughout the year.
The final deadline for the May 2024 cohort is March 27, 2024.
A Different Kind of Doctorate
Diverse Career Outcomes, Clinical Focus
Simmons offers a unique approach to doctoral clinical social work education by providing the ability for students to pursue their degrees at their own pace and the preparation needed for advanced work in a range of areas and organizations.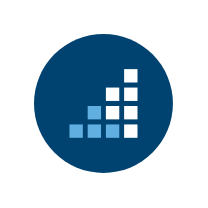 Part-Time and
Full-Time Options
Many DSW degrees are paced for students to complete in three years. However, our program is designed to welcome clinical social workers with varied work commitments, educational goals, and learning styles. Students can complete the program full time in less than two years or part time in less than three years.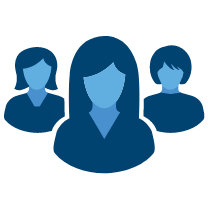 Built for Diverse
Career Paths
The Simmons DSW degree prepares students to pursue various social work career paths that include and extend beyond academia. Our clinically driven curriculum ensures that whichever route students take — whether teaching, private practice, leadership, or consulting — they will have the clinical perspective and advanced practice methods needed for success.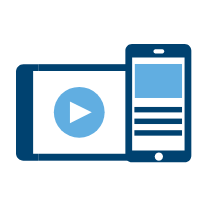 A Modern Program
with a Clinical Legacy
Simmons was founded in 1899 as a small undergraduate institution to provide educational opportunities for women. These progressive values easily translated to the founding of the School of Social Work — the nation's first school of clinical social work — in 1904. Continuing into the 21st century with social justice values and a multicultural perspective, the School of Social Work began delivering high quality online graduate programs in 2014.
Online Doctorate of Social Work Curriculum
Our program curriculum is built by doctorally prepared clinical social workers, for clinical social workers. Informed by their expertise, the DSW curriculum explores a range of advanced social work competencies while keeping clinical practice at the forefront.
Committed to Core Social Work Values
SocialWork@Simmons keeps the National Association of Social Workers' core values front of mind within its curriculum and community. Our doctoral students also demonstrate these core values in all areas of their work, whether leading practice or healing individuals in their communities. We pride ourselves on this passionate commitment that permeates our community.
Dignity and worth of the person
Importance of human relationships
Our Three Areas of Focus
Leadership
Students will gain an advanced understanding of leadership theory and practical tools for promoting inclusivity at all levels of an organization. By learning to train and mentor others, develop and evaluate programming, and improve client systems through collaboration, students will emerge as visionary leaders prepared to build and sustain organizations that live up to the core values of social work and the values of the communities they serve.
Topics of study include:
Creating inclusive organizational cultures
Roles and purposes of clinical supervision and mentoring
Crisis and conflict resolution
Building adaptive and socially just organizations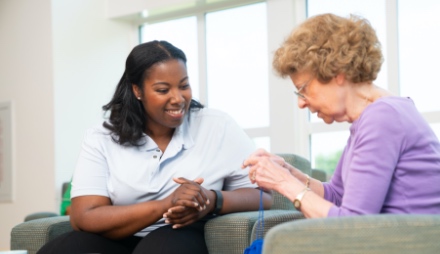 Advanced Clinical Practice
Simmons' commitment to clinical social work enables DSW students to apply advanced, doctoral-level knowledge to hands-on practice in the field. Students will learn emerging practices that aim to support diverse clients and graduate prepared to implement novel approaches in social work agencies or their own private practice.
Topics of study include:
Emerging practice models
Inclusive approaches to practice and challenging perspectives
Clinical flexibility
Complex clinical presentations
Teaching and Education
Our online DSW program also prepares students for a career path in social work education. With advanced knowledge in learning theory, evidence-based pedagogy, responsive teaching and classroom practices, and knowledge dissemination, students will be able to translate new teaching skills to both traditional academic and other diverse educational contexts.
Topics of study include:
Identity, purpose, and boundaries for educators
Comparative approaches to social learning theories and teaching strategies, including online pedagogy
Managing conflict, crisis, and psychological first aid in the classroom
Creating inclusive educational cultures
Expand Your Social Work Leadership, Clinical Practice, and Teaching Skills
Request more information about the online DSW program today.
Online DSW Classes and Course Work
Students attend live, weekly classes where they can interact face-to-face with classmates and the expert faculty who designed the program. Our sophisticated online platform is also built to support socializing and collaboration outside of class sessions, featuring intuitive tools for group work, providing and receiving feedback, and gaining support. This experience enables students to form meaningful connections and develop a strong professional network.
Students will also complete coursework in the online platform through interactive and multimedia tools. Courses topics in the program include:
Building Positive Organizations
Advanced Practice with Complex and Diverse Client Populations
Power, Passion, and Social Change
Theories and Pedagogical Praxis
Learn more about the DSW curriculum on our Curriculum page.
DSW Capstone
The DSW curriculum culminates with the capstone project. The capstone provides the opportunity for students to explore a real-world topic or problem in the field, further establish their identities as advanced social work professionals, and assert their expertise within a specific area of interest. During the final semester, students will present their capstone to classmates and DSW faculty.
The Simmons DSW capstone project allows students to explore unlimited topics within the field and truly push the bounds of their knowledge. The capstone can apply to any or all of the three curricular focus areas and will challenge students to synthesize what they have learned throughout the program. Students have the liberty to be creative with the medium and delivery of their project — whether it takes the form of a website or a plan to take their private practice in new and inspiring directions.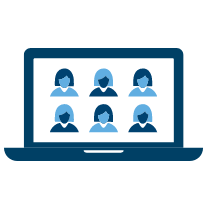 Capstone Seminars
Students will attend capstone-specific classes with a small group of peers as they explore their topics and produce their projects. These seminars will serve as a place where students can receive support and feedback as well as gain more focused attention from faculty.
One-on-One Faculty Meetings
Live capstone seminar sessions will allow students to work closely with and receive mentorship from a Simmons faculty member. This faculty member will serve as a guide throughout the capstone experience and help students continuously develop their identities as DSWs. During these meetings, students can discuss their topics, talk through their progress, and receive feedback.
DSW vs. PhD
Both a Doctorate of Social Work and a PhD in social work are terminal degrees that prepare professionals in the field with advanced knowledge and research opportunities. However, there are a number of distinctions between the two. While both are challenging degrees, asking students to rise to the most advanced levels of knowledge within their field, their rigorous curricula typically have different outcomes.
A DSW prepares students to apply what they learn and research to their practice in the field. A DSW student may take a new approach they learn in class one day and apply it to their work with a client the next day. Graduates of Simmons' DSW program will emerge as scholar-practitioners who seamlessly apply doctoral-level knowledge and practices to their work in the field.
Alternatively, a PhD student studies a rigorous curriculum based heavily around the research process. These students focus on epistemological theory as well as grand theoretical models within social work contexts. PhD candidates may complete their degree without ever working directly with clients or in the field. Rather, they are focused on the research and theoretical components of the social work field of study.
Simmons offers an on-campus PhD in social work that incorporates some of the hands-on aspects of the DSW into a research-centric curriculum.
Doctorate of Social Work Careers
Our DSW is designed to fit our students' career aspirations. With a clinical focus yet breadth of curricular topics, the program enables graduates to apply the skills they learn to various career paths, such as:
Clinically enhanced private social work practice
Positions in social work academia
Inclusive and visionary leadership
Social work consulting and training
Advising as a social work subject matter expert
Take the Next Step Toward Your Advanced Clinical Practice Career
Learn more about the Simmons online DSW today.