Accelerated Online MSW Program
What Is the Accelerated Online MSW Program?
SocialWork@Simmons offers an accelerated online Master of Social Work (MSW) program track that allows students to graduate in as few as 16 months. Simmons' online accelerated program does not require students to hold a Bachelor of Social Work (BSW), but is designed for students who can commit to pursuing their degree full time.
As a student in the accelerated program, you will complete the same amount of credits and required fieldwork hours as students in the traditional MSW programs, but within a shorter period of time. While the accelerated program track is intensive, it gives dedicated students with diverse academic backgrounds the opportunity to earn their MSW faster and begin serving clients as professional clinicians sooner.
Graduate in as Few as 16 Months and
Begin Making a Difference Sooner
If you have already earned your BSW, you may qualify for the advanced standing program track. In this program track, you may also graduate in as few as 12 months, enabling you to advance your social work career sooner. Learn more about the online advanced standing program.
If you need to dedicate time to commitments outside of your graduate studies or want to pursue your degree at a slower pace, Simmons offers other program tracks that allow you to earn your degree on a timeline that works for you. The standard full-time MSW program is six terms and can be completed in as few as 23 months. The extended MSW program is eight terms and can be completed in as few as 32 months.
View the Course Sequence page to learn more about the pace of each program track.
Program Requirements
While the number of credits and fieldwork hours you complete in the accelerated program are the same as in our traditional MSW programs, your course load and which courses you take each term will differ from other MSW tracks.
The accelerated program track consists of 65 credits. Of the credits, there are 48 course credits and 17 fieldwork credits. The program takes approximately 16 months to complete over the course of four 14-week terms. As a student in the accelerated MSW track, you will complete 16-17 credits per term — or four graduate-level classes — as well as work at a field placement site during every term of the program.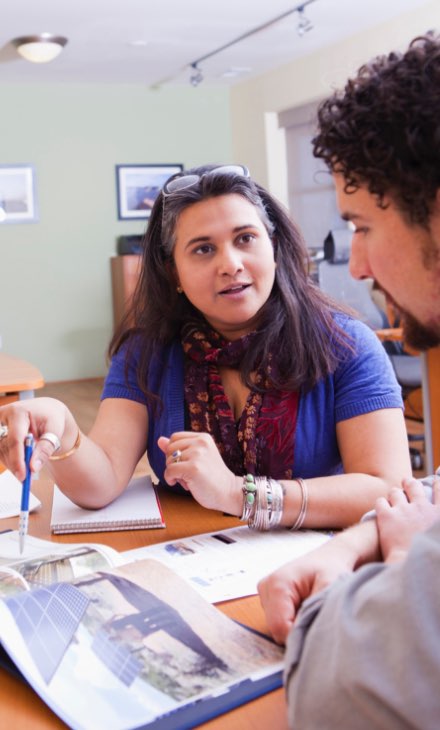 Fieldwork in the Accelerated Program
Like all SocialWork@Simmons students, those in the accelerated program will complete a minimum of 1,000 hours of fieldwork at Simmons-approved clinical social work sites. These immersive experiences will allow you to apply what you are learning in the online classroom to real-world social work settings in or near your community.
In the accelerated track, you will complete two field placements at two different clinical sites. Your first placement will be a generalist experience that allows you to build your skills. Your second placement will be a specialized fieldwork experience in which you will hone your assessment and generalist skills and step into the role of a more well-versed practitioner.
During your generalist fieldwork experience, you can expect to spend approximately 16 hours per week at your clinical placement site. In the specialized fieldwork experience, you will spend approximately 24 hours per week at the clinical site.
Curriculum
The Simmons accelerated online Master of Social Work is an extremely intensive program. While it allows you to build foundations in social work with a focus on multicultural perspectives and social justice values, the program also incorporates rigorous, clinically focused coursework and experiences that prepare you for practice in challenging clinical settings.
As a student in the accelerated program, you will have the option to earn a certificate with your MSW. Pursuing a certificate prepares you to serve populations in specific areas of practice that interest you. SocialWork@Simmons offers certificates in:
Below, see which courses you will take and in which terms you will take them as an accelerated MSW online student:
Term 1 (14 weeks, 17 credits)
Term 2 (14 weeks, 16 credits)

446A Field Education I (5 credits)
421A Social Work Practice (3 credits)
403 Social Policy & Social Work in Organizations & Communities (3 credits)
409 Dynamics of Racism & Oppression (3 credits)
411 Human Behavior in the Social Environment (3 credits)

446B Field Education I (4 Credits)
421B Social Work Practice (3 credits)
441 Social Work Research (3 credits)
422 Substance Use and Social Work (3 credits)
Elective or Certificate Course (3 credits)
Term 3 (14 weeks, 16 credits)
Term 4 (14 weeks, 16 credits)

447A Field Education II (4 credits)
424A Advanced Clinical Practice (3 credits)
404 Social Welfare Policy (3 credits)
414 Assessment and Diagnosis (3 credits)
Elective or Certificate Course (3 credits)

447B Field Education II (4 credits)
424B Advanced Clinical Practice (3 credits)
509 Evaluation in Social Work Practice (3 credits)
Elective or Certificate Course (3 credits)
Elective or Certificate Course (3 credits)
Graduate With an Advanced Social Work Degree in as Few as 16 Months