Doctorate of Social Work Online
Simmons' online Doctorate of Social Work (DSW) program provides advanced clinical training to professionals who aspire to be the next generation of leaders in social work. The DSW completes Simmons' portfolio of social work programs, enabling students to reach the highest level of education in the field online.
Guided by expert faculty-practitioners, students gain expertise across three areas of focus: inclusive leadership, advanced clinical practice, and teaching and education. Students will graduate empowered with clinical skills that they can apply to diverse social work careers.
Graduate in as Few as 23 Months
No GRE Required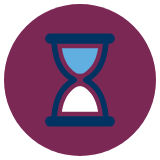 Full- and Part-Time Options
Admission and Start Dates
Applicants to the DSW online program must hold an MSW from a CSWE-accredited program. Two years of relevant post-MSW work experience is preferred.

Cohorts begin in January, May, and September, and applications are accepted throughout the year.
Upcoming Deadlines
May 2021 Cohort
Round 3 (Final Deadline)
April 1, 2021
Start your social work doctorate in our next cohort.
Curriculum
Our program curriculum is built for social workers, by doctorally prepared social workers. Informed by their expertise, the DSW curriculum explores a range of advanced social work competencies while keeping clinical practice at the forefront.

Students will explore advanced topics within the areas of leadership, practice, and education. Courses in each area are infused with discussion of antiracism, diversity, equity, inclusion, and power as they pertain to social work.
Leadership
Students gain an advanced understanding of leadership theory and are taught practical tools for promoting inclusivity in organizations. They will emerge as visionary leaders prepared to build and sustain organizations that live up to the core values of social work.
Advanced Clinical Practice
Students are prepared to apply advanced knowledge to hands-on practice in the field. They will learn progressive practices to support diverse clients and graduate prepared to implement novel approaches in social work agencies or their own private practices.
Teaching and Education
Students are also prepared for career paths in social work education. With expertise in learning theory and evidence-based pedagogy, students can translate new teaching skills to both traditional academic and other diverse educational contexts.
Capstone Project
DSW students have the opportunity to synthesize what they have learned in the program through exploration of a real-world topic or problem in the field. The capstone project gives students the freedom to choose any topic that interests them and deliver their project through various mediums. Through this experience, students have the ability to assert their expertise within a specific area of interest and align their project with their specific career goals.
Faculty Mentorship
Simmons' DSW faculty are experienced practitioners, researchers, and online instructors. In the DSW program, they also serve as dedicated mentors to students. Upon enrollment, each student is paired with a faculty mentor who will offer insight into their DSW journey and support them on their career paths.
Join Our Online DSW Community Today
To learn more about the program and get started with your application, request more information. >