Make Your Move Online at Simmons
The Simmons University Online Undergraduate Programs
Discover CompleteDegree@Simmons, our online undergraduate programs designed to empower the next generation of women leaders through guided exploration, professional preparation, and personal transformation. Join us to define what leadership and success mean to you — and Simmons will help you create that inspired future.
Simmons University has been offering quality online programs since 2013.
The Simmons Digital Campus
Our innovative digital platform was designed based on years of research into how students learn best in the online space. We have created a true online college experience, where you can immerse yourself in the energy of the Simmons community in and out of class.
The Online Classroom
In classes led by expert Simmons professors, you will take part in lively discussions and debates, work closely with your peers, and grow as a confident leader.
Explore New Passions in Online Courses
Join in live, face-to-face class discussions.
Get creative in small-group activities.
Gain deeper understanding with interactive coursework.
Meet faculty mentors who will guide your journey.
Campus Life — Online
Whether you're looking for a place to unwind or a way to speak out for social justice, you'll find it here. You can be as active as you want to be with extracurricular activities in our online community.
Connect With Friends, Commit to a Cause, Have Fun
Join student clubs and organizations.
Volunteer in your local community.
Get involved in social advocacy.
Tune in to live Simmons events.
Student Support
At Simmons, online doesn't mean alone. You will have a team of advisors, mentors, and support staff to help you navigate your undergraduate experience.

Your Admission Counselor is here to help you with the application process and answer any questions you have about the online undergraduate programs.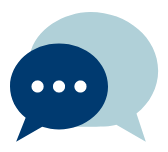 Your Student Success Advisor will help you schedule classes and get to know the digital campus — and will be here to help throughout your undergraduate journey.
24/7 Tech Support can help if you ever have technical issues or questions — our tech support team is just a call or live chat away at any time, day or night.
A Campus Full of Mentors will guide you in class and beyond as you learn, grow, and transform.

Ready to start your Simmons journey?
CompleteDegree@Simmons welcomes women who are driven to explore, be creative, share their powerful and unique stories, and transform.