Practicum Experience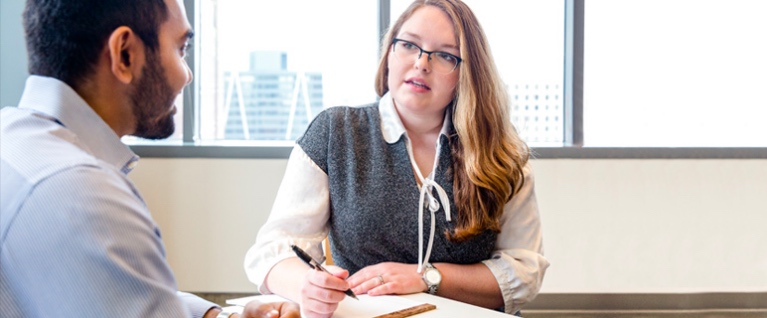 Practicum
Students complete two 4-credit Practicum courses during the 4th and 5th semester of the program to meet the experiential learning requirements to graduate.
Students must secure a worksite that satisfies the program standards and the Association for Behavior Analysis International accreditation standards for experiential learning. The worksite and worksite clinical supervisors are vetted and approved by Simmons University faculty, at the discretion of the faculty, before a student may begin Practicum.
The Practicum courses are 4 credit hours each term, for a total of 8 credit hours. Students must work at a University-approved site completing behavior analytic activities under the supervision of a University-approved clinical supervisor for a minimum of 20 hours per month (45 hours per semester). Students must complete 90 behavior analytic experience hours to be eligible to graduate.
Students meet weekly with their practicum instructor, and complete experiential learning activities and projects to develop clinical and research skills. Across the two Practicum courses, students will also complete a thesis equivalent research project.
Prior to registering for Practicum courses, students complete a 0-credit Practicum Orientation course during term 3 of the program. The Orientation helps prepare students for the Practicum experience and familiarizes students with program requirements.
Note: Practicum experiential learning requirements are not the same as the Behavior Analyst Certification Board® (BACB®) supervised fieldwork requirements. A site and/or supervisor may meet BACB® standards, but not meet the Practicum requirements.
BACB® Supervised Fieldwork
Students who are currently working in the field at a site that meets BACB® fieldwork standards under supervision of a worksite BCBA® who meets BACB® supervision standards may begin accruing BACB® fieldwork hours at their worksite during term 1 of the program.
In term 1, students will receive orientation materials and tools that help familiarize students with BACB® Fieldwork Standards, and help prepare students to begin accruing supervised fieldwork hours with their worksite supervisor(s).
Students who begin accruing supervised fieldwork hours with their worksite supervisor during term 1, and accrue 130 hours per month, may accrue 2,000 experience hours by the end of the 4th term in the program. (Note: students who accrue 2,000 BACB® experience hours must still accrue the minimum required Practicum hours when enrolled in Practicum courses).
Placement Team Support

The Simmons placement team partners with each student to help them find a site where they can complete practicum course requirements. While students will be required to find their own placement site, our team supports them throughout this process and helps perform outreach to potential sites in or near their communities.
Placement Requirements
Students are welcome to propose placement sites or complete their placement at their place of employment if already working in the behavior analysis field. However, all placement sites must meet ABAI as well as Simmons requirements, and be reviewed and approved by Simmons faculty.
All worksites must provide behavior analytic services that are supervised by a BCBA® employed at the site. In addition, students will be provided with a written authorization form that must be completed by the employer prior to enrolling in practicum courses.
When supporting students in their search for a placement site, the placement team will make every attempt to find a site as close to students' preferred location as possible. Students may need to travel up to 75 miles to their approved clinical site.
Gain the Experience and Guidance You Need to Become an Effective Behavior Analyst
Request more information about BehaviorAnalysis@Simmons today.