Supervised Field Experience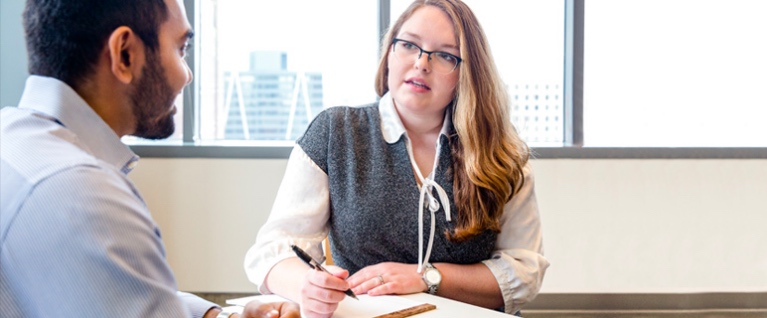 COVID-19 Supervised Field Experience Update
A hallmark of the Simmons MS in Behavior Analysis is the 2,000 hour supervised field experience, which unfolds across 5 of the 6 semesters of the program, typically beginning in a student's second semester. Since the onset of the pandemic, Simmons faculty have worked with individual students to help facilitate meeting field experience requirements, which are established by the BACB. In some cases, when students are unable to meet these requirements in a term, we have worked with them to provide a customized plan of study. We are dedicated to helping students progress through their degree requirements and to meet their professional goals, but always with their health and safety first in mind.
The Supervised Field Experience at Simmons University meets the Behavior Analyst Certification Board® (BACB®) experience standards, preparing students to sit for the Board Certified Behavior Analyst® (BCBA®) exam upon graduation. This intensive and hands-on experience is made up of two foundational components, mentoring and supervision.
Mentoring
Students participate in individual and group mentoring sessions in the live online classroom. These sessions are led by Simmons-appointed board certified behavior analysts (BCBAs).
Supervision
Students receive supervision from a BCBA while practicing their skills at a Simmons-approved clinical site, such as a school or agency.
These components of the BehaviorAnalysis@Simmons program are essential to preparing future behavior analysts for successful careers. Together, mentoring and supervision ensure that students gain the personalized guidance and real-world experience needed to become effective practitioners.
Program graduates often cite the Supervised Field Experience as the part of the program that most prepared them to become effective practitioners.
Supervised Field Experience
Supervised Fieldwork
Supervised fieldwork begins in the second term and continues through the end of the program. Over the course of these five terms, each lasting 14 weeks, students will work for approximately 30 hours per week at an approved site in or near their community.
All hours counted toward the required 2,000 hours must include:
An appropriate, department-approved clinical placement setting that provides behavior analytic services.
A supervisor who is a BCBA employed by the site and approved by Simmons.
5% of hours spent participating in supervision activities with a BCBA supervisor.
Clinical placement tasks that are behavior analytic in nature as assigned by the clinical placement site.
Clinical placement tasks that include both restricted and unrestricted work. Clinical placement tasks that are restricted in nature must account for no more than 40% of the total hours counted (i.e., no more than 800 of the 2,000 hours required can be spent in direct implementation of behavior analytic programs).
Observations by Simmons University mentors of supervisees providing behavior analytic services with appropriate clients at the clinical placement site.
Mentoring
In addition to the clinical fieldwork completed at a placement site, students will meet for 1.5 hours weekly with a Simmons mentor in either a group or an individual setting. Students will alternate every week between their group mentoring and individual mentoring sessions, giving them equal time in each setting.
Through the mentoring experience, students will supplement the skills built during fieldwork through reflective discussion and guidance. Through mentorship, students will also build relationships with Simmons BCBA mentors, allowing them to access insights from these experienced practitioners.
Group Mentoring
Students meet with a small group of classmates and a dedicated mentor. Students share their fieldwork experiences and receive feedback on techniques and best practices.

Individual Mentoring
When not in group sessions, students will meet one-on-one with their mentor. This provides each student with personalized feedback and guidance to ensure they are making progress in mastering concepts and implementing procedures in the field.
The time students spend in mentorship counts toward the 2,000 hours required within the supervised fieldwork experience model.
Placement Team Support

The Simmons placement team partners with each student to help them find a site where they can complete supervised fieldwork. While students will be required to find their own placement site, our team supports them throughout this process and helps perform outreach to potential fieldwork sites in or near their communities.
Placement Requirements
Students are welcome to propose placement sites or complete their placement at their place of employment if already working in the behavior analysis field. However, all placement sites must meet BACB® as well as Simmons requirements, and be reviewed and approved by Simmons faculty.
All fieldwork placements must provide behavior analytic services that are supervised by a BCBA employed at the site. In addition, students will be provided with a written authorization form that must be completed by the employer prior to enrolling in fieldwork courses.
When supporting students in their search for a placement site, the placement team will make every attempt to find a site as close to students' preferred location as possible. Students may need to travel up to 75 miles to their approved clinical site.
For more information on recent changes to required mentoring and supervision hours, view our Field Hours FAQs PDF.
"I think that the mentoring and supervision program at Simmons separates Simmons graduates… As someone who is now responsible for hiring behavior analysts, I know that when I see an application from a Simmons student, they'll have very strong behavior analytic writing and fluency."
—Ashley Williams '12SW, Behavior Analysis
Gain the Experience and Guidance You Need to Become an Effective Behavior Analyst
Request more information about BehaviorAnalysis@Simmons today.